Tech
Man extorted money and TV set from Grindr partners with threats of video leak, police report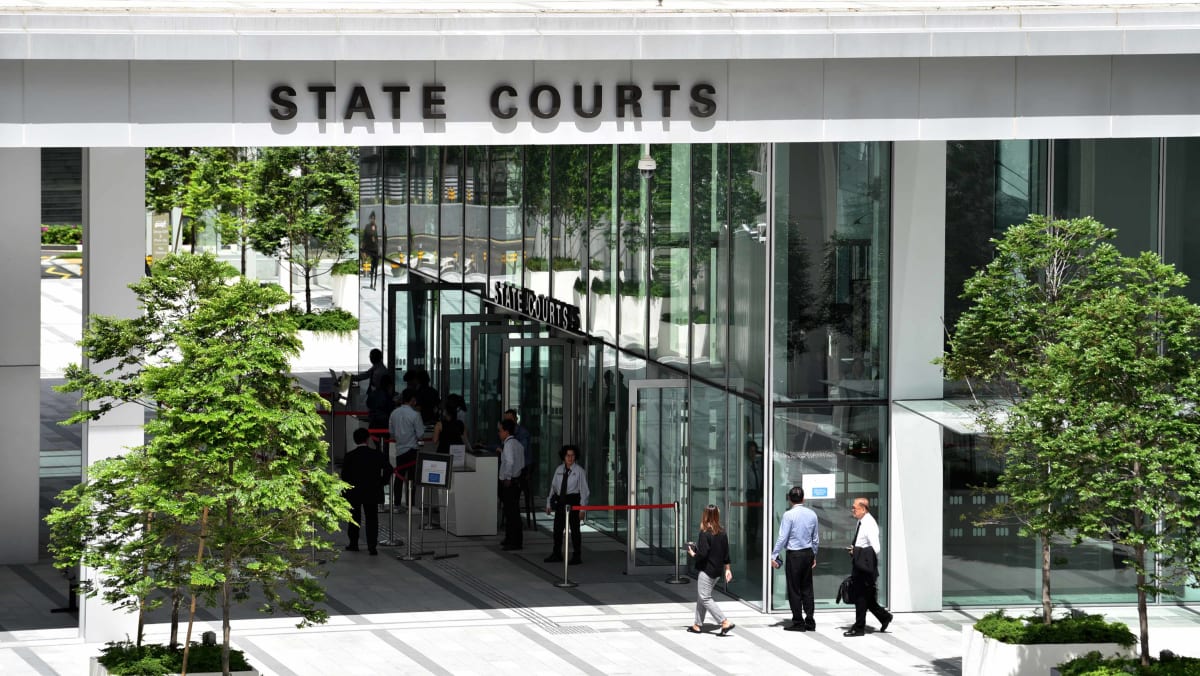 SINGAPORE: After engaging in consensual sex acts with men he met on Grindr, a man asked them for money or a new television set, threatening to either report them to the police or disseminate a sex video if they did not comply.
When police officers tracked the culprit to his home, he bit one of the officer's legs and said he deserved it.
Davin Lian Ke Xiang, 25, was sentenced to three-and-a-half years' jail and three strokes of the cane on Thursday (Sep 21).
He pleaded guilty to three charges of extortion and voluntarily causing hurt to a public servant, with another three charges taken into consideration.
The court heard that Lian met a 30-year-old man on dating platform Grindr in February 2022, introducing himself as "Zachary".
They met at Lian's rented unit that same month and engaged in consensual sexual contact, said the prosecution.
Lian then told the victim that he wanted a new television set that cost S$700 (US$510).
When the victim refused to buy it, Lian told him that he had recorded a video of him engaging in a sex act and threatened to disseminate it on social media.
The victim eventually transferred S$700 to Lian, who had followed the victim home against his wishes and continued to demand money for a television.
In October 2022, Lian met the second victim on Grindr, introducing himself as "Zach".
Lian threatened to make a police report claiming that the 25-year-old had forced him into performing sex acts. 
He told the victim that their encounter had been recorded by a closed-circuit television camera in his room and called the police in front of the victim.
The victim tried to reason with Lian, but the latter demanded S$5,000 in exchange for not lodging a police report.
When the victim said he did not have the money, Lian asked him to buy S$3,000 worth of Uniqlo products instead.
After the victim showed him his bank account balance, Lian settled for S$100 which the victim transferred to him.
On Oct 26, 2022, a team of police officers went to Lian's unit where they attempted to arrest him. 
Lian resisted arrest, biting an officer on his leg, drawing blood. One of the officers heard Lian say that the officer deserved to be bitten.
The officer was seen by a doctor who observed a circular bite mark on his leg, with clotted blood. He received a tetanus injection and was screened for infectious diseases. To date, the scar from the bite mark has not faded.
Deputy Public Prosecutor David Menon asked for a jail term of between four-and-a-half years and five years and two months, as well as four to five strokes of the cane.
He cited the victims' distress at the threats, and how Lian had extorted them for financial gain. 
Mr Menon noted that Lian was jailed in 2022 for making false communications to the police. There was an element of escalation in his conduct, as he had moved from wasting police resources on false reports to using the threat of a false police report as a weapon, said Mr Menon.