World
Incentive for early EV adoption extended to 2025 but lower rebate cap next year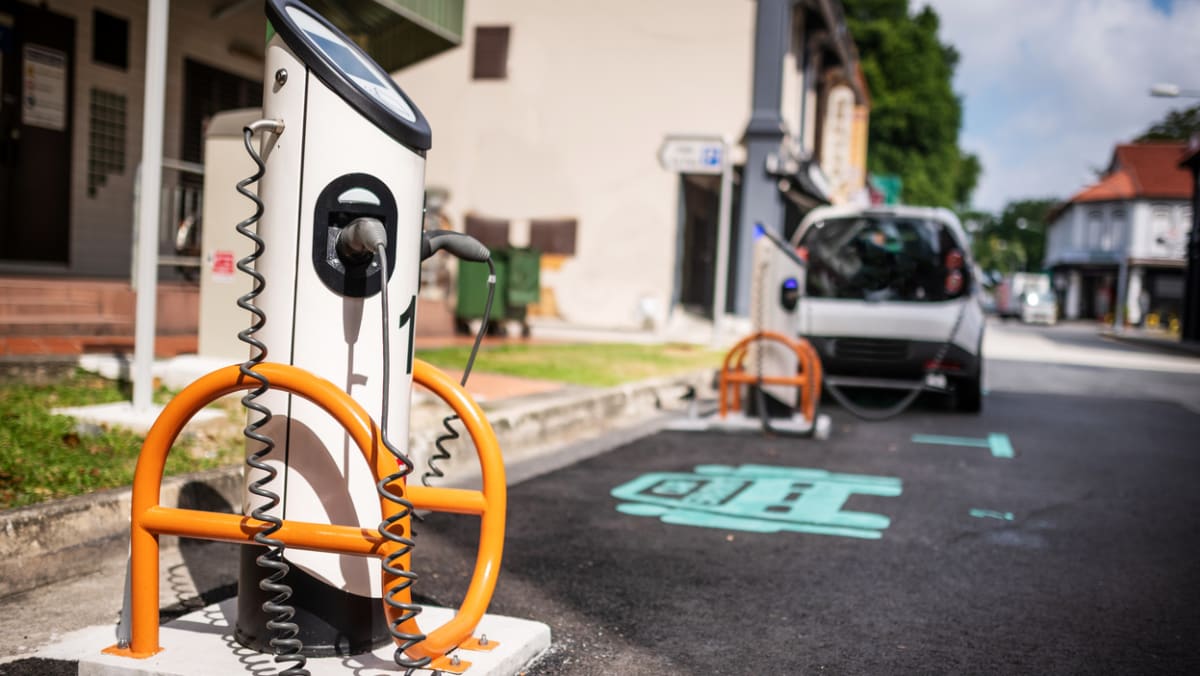 SINGAPORE: An initiative encouraging more people to adopt electric vehicles (EVs) in Singapore will continue for two more years to end-2025, but with lower rebates in the coming year.
The EV Early Adoption Incentive, which started in 2021 and was due to run until Dec 31, 2023, allows those who buy fully electric cars and taxis to receive a rebate of up to 45 per cent on the Additional Registration Fee (ARF). 
The rebate is currently capped at S$20,000 (US$14,600).
In 2024, owners who register fully electric cars and taxis will receive a rebate of 45 per cent off the ARF, at a revised cap of S$15,000, the Land Transport Authority (LTA) and the National Environment Agency (NEA) said on Thursday (Sep 21).
The ARF is a tax paid when registering a vehicle and is calculated based on a percentage of a vehicle's open market value – the cost of a vehicle imported into Singapore.
Buyers of most mass-market electric car models will see no change in the quantum they receive, said LTA and NEA.
The move will "encourage people to switch to electric cars while ensuring the EV Early Adoption Incentive remains progressive".
At the same time, the rebate for cleaner energy cars under NEA's Vehicular Emissions Scheme (VES) will also be adjusted. 
The VES aims to encourage the adoption of cleaner cars with lower emissions of carbon, hydrocarbons, carbon monoxide, nitrogen oxides and particulate matter.
Under the VES, buyers of newly registered cars and taxis may enjoy a rebate off the ARF, subject to the minimum ARF payable where applicable, or pay a surcharge depending on the VES band of the car or taxi.
In 2024, the VES Band A1 rebate for cars will remain at S$25,000. This will apply to cars with zero tailpipe emissions, such as EVs.
The VES Band A2 rebate for cars will be lowered next year to S$5,000 from the current S$15,000. This will impact cars like EVs with high power consumption, most hybrids, and some pure internal combustion engine cars that are smaller and more efficient.
"The revised VES rebates encourage the adoption of cleaner energy cars, with an emphasis on electric and other zero tailpipe emission cars," said LTA and NEA.
With the revised rebates in effect in 2024, buyers will get combined cost savings of up to S$40,000 off the ARF.
Most mass-market electric car models will enjoy the same level of rebates as today, the authorities added.