Business
Biden set for busy week of foreign policy, including talks with Brazil, Israel and Ukraine leaders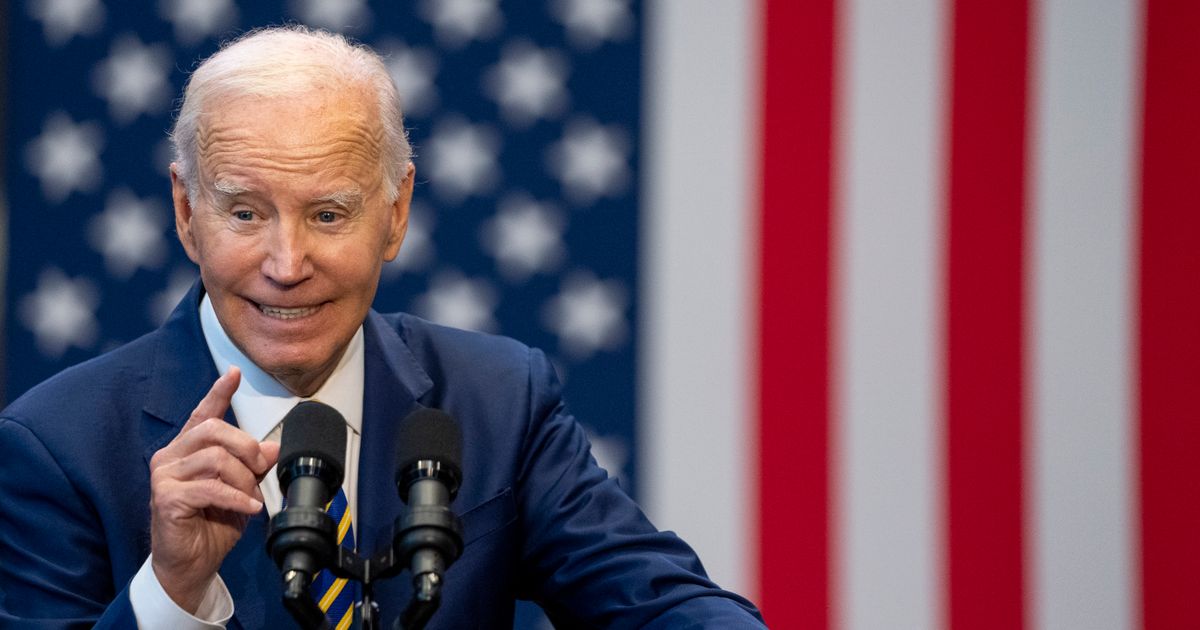 WASHINGTON (AP) — President Joe Biden' s busy agenda for his time at the annual U.N. General Assembly next week will include meetings with Brazilian President Luiz Inácio Lula da Silva and Israeli Prime Minister Benjamin Netanyahu.
He'll then return to Washington for critical talks with Ukrainian President Volodymyr Zelenskyy. White House national security adviser Jake Sullivan also confirmed that Biden will host Zelenskyy on Thursday for talks at the White House. Zelenskyy is also expected to meet with Democratic and Republican lawmakers while in Washington.
The sit-down — Zelenskyy's third visit to the White House since Biden took office — comes as Congress is increasingly divided over providing additional funding for Ukraine as the war is well into its second year. Biden has sought a package of $13.1 billion in additional military aid for Ukraine and $8.5 billion for humanitarian support. It also includes $2.3 billion for financing and to catalyze donors through the World Bank.
The talks also come after Russian President Vladimir Putin hosted North Korean Leader Kim Jong Un for talks in Russia this week. The White House has said that U.S. intelligence indicates that North Korea, which has previously provided Russian munitions, is considering sending more military aid to Russia.
Sullivan sought to downplay concerns that Zelenskyy faces a heavy lift during his time in Washington as far-right Republicans push to tighten the flow of aid to Ukraine.
"We believe based on our consultations on the Hill, there continues to be strong bipartisan support in both houses for continued funding," Sullivan told reporters. "Because, frankly, Republicans and Democrats both recognize that the United States cannot in its own naked self interest — let alone the moral obligation — cannot walk away from Ukraine at this critical moment."
Biden is scheduled Tuesday to address the annual gathering of the world body and meet with the leaders of the Central Asian nations Kazakhstan, the Kyrgyzstan, Tajikistan, Turkmenistan, and Uzbekistan.
The meeting with leaders from the grouping, known as the C5, is expected to focus on regional security, trade, climate change, ongoing reforms to improve governance and other issues, Sullivan said. Separately, Biden will hold talks on Tuesday with U.N. Secretary General António Guterres.
For Biden's address to the General Assembly, Sullivan said the president would lay out the steps his administration has taken to advance a vision of American leadership that has put great emphasis on working with others to solve the world's most pressing problems.
The Democratic president has increasingly emphasized a return of American leadership on the world stage under his watch as his 2024 reelection effort heats up. Biden is attempting to demonstrate greater competence and unity with allies compared to his predecessor, Donald Trump. The former president, who pushed an "America First" foreign policy during his term in office, is the leading candidate vying for the 2024 GOP presidential nomination.
Sullivan said Biden has "put a lot of points on the board" and the president would look to spotlight how his foreign policy agenda to date has helped "ladder up to a larger vision."
Biden, however, will skip out on a major climate meeting set for Wednesday. Guterres had called on nations to come to the meeting with ambitious new policies to showcase that are in line with emission reduction goals set out in the 2015 Paris climate agreement.
Sullivan did not reveal who Biden would dispatch to the climate meeting in his place or if the U.S. would have any major policy announcements.
In addition to Biden and leftist Brazilian president da Silva's one-on-one talks on Wednesday, the two leaders will meet with labor leaders from Brazil and the United States. Sullivan said that meeting is meant to highlight the role that workers play in "building a sustainable, democratic, equitable and peaceful world."
Biden will also meet on Wednesday with Netanyahu.
The U.S. president and some Democratic lawmakers have been critical of Netanyahu's push to overhaul the country's judicial system. The effort to weaken the Supreme Court and give more power to the governing coalition has drawn strong criticism from Washington, where officials have said the U.S.-Israel alliance must be rooted in a shared approach to democracy.
Biden said earlier this year that he had no intention to meet Netanyahu "in the near term," but the president softened his position in July, paving the way for talks between the leaders on the sidelines of the General Assembly.