World
Namibia keen to learn from New Zealand mauling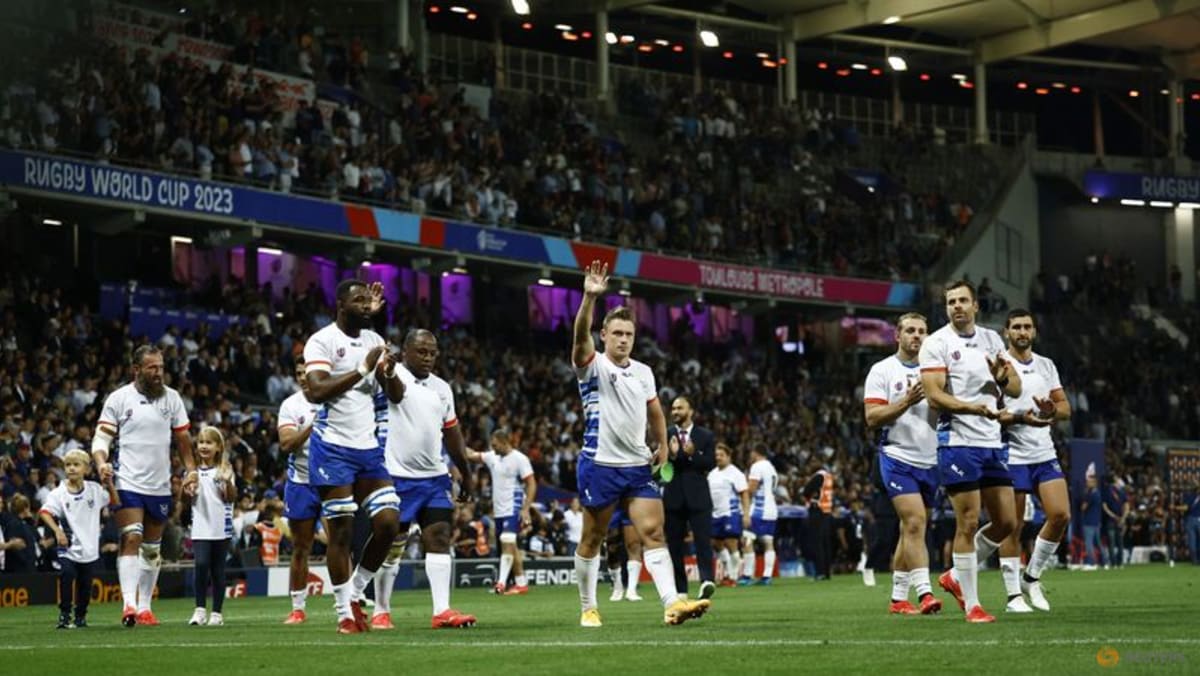 TOULOUSE, France : Namibia fought to the final whistle against a vastly superior New Zealand and can take positives from the game despite their heavy 71-3 loss in a Rugby World Cup Pool A clash on Friday, coach Allister Coetzee said.
Namibia's game-plan was to show some heart and disrupt New Zealand as much as they could, and they did succeed to a degree despite ultimately conceding 11 tries.
They forced the All Blacks to concede 12 penalties through their pressure, mostly at the breakdown, which will be a slight moral victory for Coetzee.
"These (games at the World Cup) are all building blocks," he told reporters. "We can do better at set-piece, we were put under severe pressure there. But there was still fight.
"What we need to get better at though is making sure we look after to the ball. Again we had a couple of opportunities which we created and didn't take. (But) that's good, as long as you keep creating them."
Namibia clearly struggled to keep up with New Zealand's speed at the ruck and ability to create width in an instant, but Coetzee says his team will be better for the experience.
"We were up against the classy All Blacks side. The pace which they play at made it quite tough for the boys but we learned lessons again tonight.
"We saw something we haven't seen from New Zealand for a while, backing their skillset, taking on individual players, we got cut on the inside a few times.
"If you look at when last Namibia played against a world class team like the All Blacks, I think it was the last World Cup (in 2019). So we take a lot of positives from this."
Namibia meet hosts France in their next game on Thursday, before finishing their campaign against fellow tier 2 side Uruguay.
Having lost all previous 24 matches since their World Cup debut in 1999, Coetzee believes that will be a chance to end on a high.
"Our World Cup is basically the last game," he said.