Life Style
'We all need to step up' to rescue the SDG's and fight for a better future: UN chief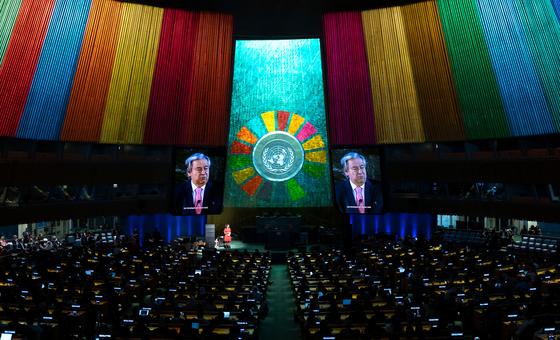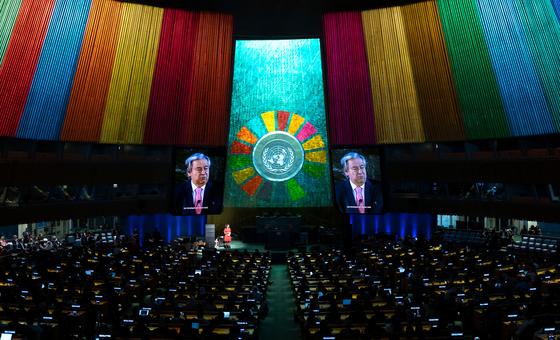 With world leaders set to convene next week for the annual high-level opening of the General Assembly, the UN's Midtown East campus on the weekend was host to an energetic range of actors – from youth groups and women's organizations, to mayors, community activists and business leaders – looking to boost support for the Goals ahead of the SDG Summit. 
The Summit on 18-19 September will mark the mid-point of the SDGs, between their 2015 launch and their 2030 deadline. 
2030 Goals are off-track
As things stand, the Goals and UN member countries' promise when they adopted the 2030 Agenda to 'leave no one behind' are in serious trouble: despite some progress, over the years widespread implementation gaps have emerged across all 17 Goals, which aim to tackle everything from poverty, hunger and gender equality, to access to education and clean energy.
Lagging public interest in achieving the Goals, geopolitical friction and perhaps most critically, the global coronavirus pandemic, have left the SDGs in need of a global rescue plan. 
"Today, only 15 per cent of the targets are on track, with many going into reverse," said the Secretary-General, adding that: "Monday's SDG Summit will be the moment for governments to come to the table with concrete plans and proposals to accelerate progress." 
Not just 'checking boxes'
 But he stressed that the SDGs are not about checking boxes. 
"They are about the hopes, dreams, rights and expectations of people and the health of our natural environment. They are about righting historic wrongs, healing global divisions and putting our world on a path to lasting peace," stated the UN chief. 
Everyone needs to step up to help revive the Goals and ensure a better life for people and the planet. 
Mr. Guterres went on to salute the courage and conviction of the activists in attendance, saying that he knew their global fight for the SDGs "comes at a risk to your safety … liberty [and] even your life."  
"I urge you to keep going," he said, and similarly urged members of the business community in attendance "to see that sustainable development is best business plan of all".
"To the women and young people joining us – keep calling out for change in your communities and fighting for your rights and a place at every table, the Secretary-General said.  
Finally, the UN chief said: "To the local authorities here – the SDGs will not be rescued in New York. They will be rescued in your communities. So continue listening to the people in your communities and embedding their needs and concerns across your policies and investments."