Business
Foreign currency reserves fall by $140m to $7.64b | The Express Tribune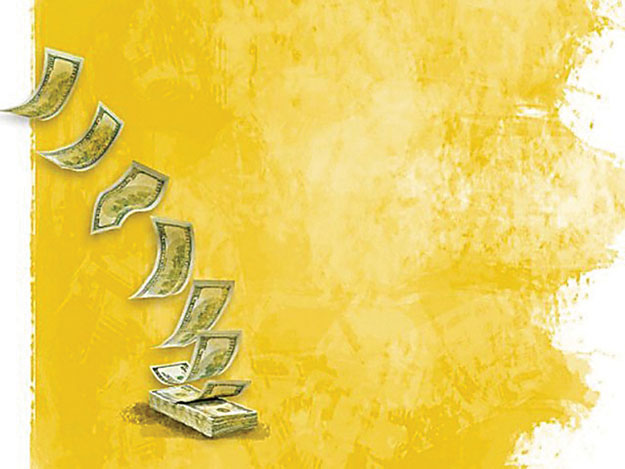 KARACHI:

The State Bank of Pakistan (SBP) has reported a 1.8% decline in foreign exchange reserves on a week-on-week basis, with the total now standing at $7.64 billion.
According to data released by the central bank on Thursday, its foreign currency reserves decreased by $140 million and reached $7,638.9 million in the week ended on September 8, 2023 as compared to the previous week's tally of $7,779.3 million.
The SBP attributed the decline in forex reserves to debt repayments. Overall liquid foreign currency reserves of the country, including the reserves held by commercial banks, amounted to $13,079.1 million. Of these, commercial banks had reserves of $5,440.2 million.
Earlier in July 2023, the central bank's reserves improved significantly, driven primarily by financial assistance from the International Monetary Fund (IMF) and friendly nations.
Also read C/A deficit shrinks 79% over stagnant imports
Under a fresh $3 billion loan programme, spanning nine months, the IMF provided first tranche of $1.2 billion while Saudi Arabia and the United Arab Emirates (UAE) deposited $3 billion in SBP's accounts, which bolstered prospects of a swift economic recovery.
Debt rollovers by China also lent critical support to Pakistan's foreign currency reserves.
However, the reserves fell considerably during August owing to a marked slowdown in remittances sent home by overseas Pakistanis. Besides, debt repayment obligations were also eating into the reserves.
Caretaker Finance Minister Dr Shamshad Akhtar has acknowledged that Pakistan's export earnings and the inflow of remittances have remained subdued in recent times while foreign debt remains very high.
Published in The Express Tribune, September 15th, 2023.
Like Business on Facebook, follow @TribuneBiz on Twitter to stay informed and join in the conversation.