World
Biden Energy secretary blames 'poor judgment' on her staff blocking EV chargers with gas cars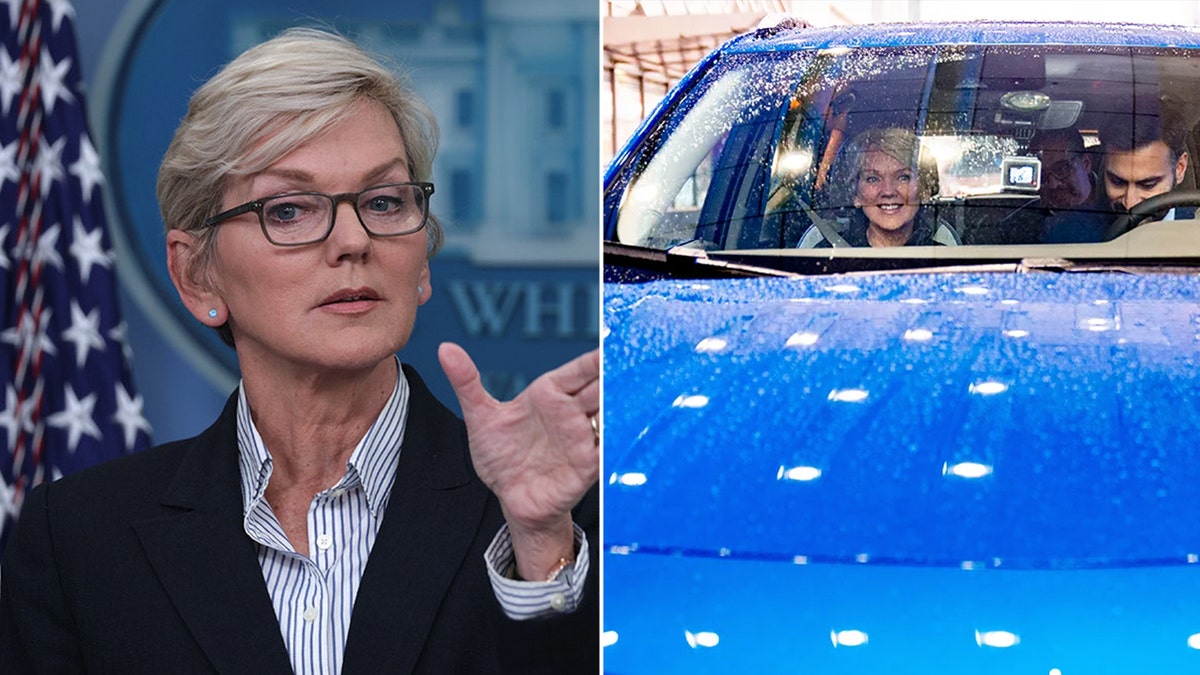 Energy Secretary Jennifer Granholm blamed her staff's "poor judgment" on a recent incident when police were called on them for clogging electric vehicle (EV) chargers with a gas-powered car.
During a House Science and Technology Committee hearing Thursday, Granholm was pressed by Rep. Scott Franklin, R-Fla., over the incident that occurred in Grovetown, Georgia, during Granholm's four-day EV road trip in June. Granholm's staff angered EV drivers after they blocked open chargers with a non-electric car, according to a 911 call of the incident obtained by Fox News Digital.
"Let me just say, I have a fantastic young staff, just fantastic," Granholm told Franklin when asked about the incident. "It was poor judgment on the part of the team."
"I can only imagine they wanted to continue moving," she added in response to Franklin's question about why her staff blocked the charger.
GOP REP CALLS FOR IMPEACHMENT INQUIRY INTO BIDEN ENERGY SECRETARY GRANHOLM: 'SHE LIED, UNDER OATH'
Granholm also sidestepped blame during the back-and-forth with Franklin on Thursday, saying that it was not her that was "saving the spot." However, the charger was ultimately saved for her to use in an effort to avoid waiting in a long line.
The 911 call of the incident indicated that Granholm's staff forced several people to wait extra time to use the chargers.
BIDEN ENERGY SECRETARY REVEALS STOCK OWNERSHIP OF EV LOBBY GROUP FOUNDING COMPANY
"I'm calling because I'm in the Grovetown Walmart at the charging station and there's literally a non-electric car that is taking up a space and said they're holding the space for somebody else," the woman who made the 911 call told a police dispatcher in the recording. "And it's holding up a whole bunch of people who need to charge their cars."
"There are other people who are waiting to charge and they're still here and they're not in electric cars," she continued. "The sign says you can't park here unless you're charging."
The incident was first reported earlier this week by NPR, which joined Granholm on the trip. According to the report, Granholm's office organized the trip to "draw attention to the billions of dollars the White House is pouring into green energy and clean cars."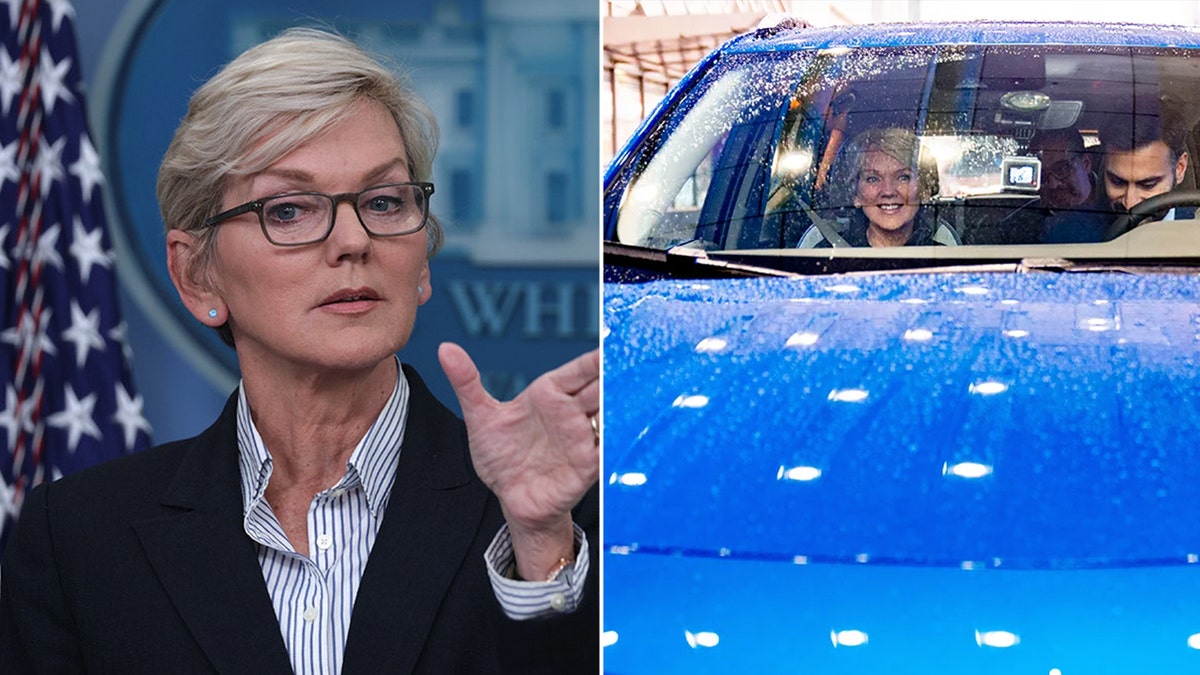 While Granholm's team planned the trip far in advance to prepare for charging stops, the Georgia stop underscored logistical issues that continue to face zero-emissions cars which Granholm, President Biden and Democratic-led states are aggressively pushing.
CLICK HERE TO GET THE FOX NEWS APP
Since taking office, the Biden administration has taken a number of steps to force an economy-wide transition from traditional gas-powered cars to electric alternatives as part of its climate agenda. Biden set a goal for 50% of all new car sales to be electric by 2030.
In April, the EPA proposed the most aggressive tailpipe emissions ever crafted, which it said would cause 67% of new sedan, crossover, SUV and light truck purchases to be electric by 2032. Months later, the National Highway Traffic Safety Administration issued fuel economy standards that forces automakers to substantially increase fuel efficiency in new cars, a move that will likely drive prices higher.