Business
Romania Extends Flight Restrictions Along Ukrainian Border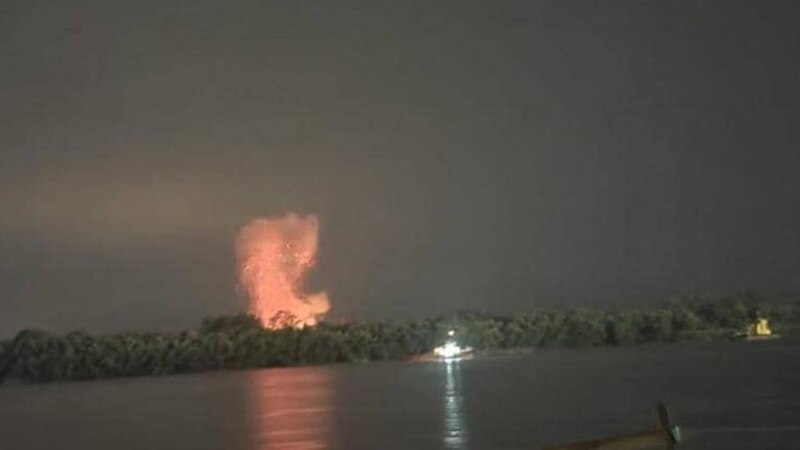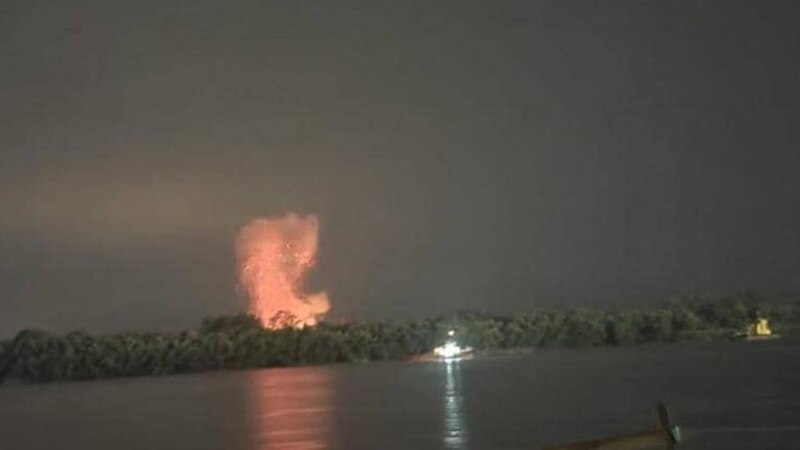 The leaders of Serbia and Kosovo failed to reach an agreement for improving bilateral relations during EU-mediated talks in Brussels on September 14.
European Union foreign policy chief Josep Borrell said that "we tried hard but, unfortunately, it was not possible to bridge the differences today."
Borrell, who mediated the negotiations and has said he sees resolving the long-running dispute between Belgrade and Pristina as essential to their efforts to join the European Union, said that Kosovar Prime Minister Albin Kurti rejected Brussels' compromise proposal.
The renewed effort came after the EU worked out a plan early this year that it had hoped would break the stalemate. However, Kosovo has insisted that Serbia first recognize its independence before relations with its Balkan neighbor can be normalized.
In 2008, nearly a decade after a bloody war, Kosovo unilaterally declared independence from Serbia, but Belgrade has refused to recognize the move.
"Kurti was not ready to take a step forward," Borrell said, adding that the Kosovar leader "insisted instead on formalizing de facto recognition as the first step."
Serbian President Aleksandar Vucic, who accepted the compromise offer presented by the EU, said the talks were "unsuccessful," blaming Kurti for the lack of progress.
Kurti, for his part, blamed the Serbian side, saying that there was "full readiness" from Kosovo to work out an agreement and alleging that Vucic had "sabotaged" the talks.
Kurti also claimed the European Union had sided with Belgrade, saying Brussels "only adopted Serbia's conditionality" of establishing an association of Serb-majority municipalities in Kosovo, which was "unacceptable" to Pristina.
Vucic and Kurti were in Brussels for talks under the so-called Belgrade-Pristina dialogue process, supervised by Borrell. The September 14 talks were the first face-to face conversations between them since clashes erupted in northern Kosovo in late May, further straining relations between the two countries.
The two leaders held separate bilateral meetings with Borrell and the EU's special envoy for the Kosovo-Serbia dialogue, Miroslav Lajcak, followed by a joint trilateral meeting where they discussed the implementation of an EU-sponsored plan to normalize relations after decades of tensions.
The EU proposed that Kosovo start the process of establishing an association of Serb-majority municipalities. The formation of such an association, tasked with representing the Serb-majority communities in Kosovo, was agreed in a 2013 agreement between Pristina and Belgrade.
But the association has not been established since then and Kurti has opposed the idea, insisting on formalizing Kosovo's recognition first.
Kurti said on September 14 that he could not accept the formation of an association of Serb-majority municipalities as a precondition.
Borrel said on September 14 that the EU proposal was for the two processes "to run in parallel."
After the talks broke down, Borrell said he would report back to the EU so the bloc can determine what steps to take. "I am sorry to say we are running out of time," Borrell said. "We cannot sit and wait for the next crisis."
Tensions between the majority Albanians in Kosovo and local Serbs supported by Belgrade erupted into ethnic violence in May that injured dozens of NATO peacekeepers in northern Kosovo, after municipal elections a month earlier that were boycotted by local Serbs.
The United States and European Union each criticized Pristina's lack of coordination when it tried to forcibly install ethnic Albanian mayors in Serb-majority areas in late May.
Weeks later, Serbian authorities detained three Kosovar police officers near their mutual border under unclear circumstances and held them for days.
The role of Serbian agitators in the violence and tough rhetoric from Serbia's Vucic helped fuel criticism among international observers that the West was bending too much to accommodate Belgrade in the long-running spat.
Relations between Serbia and its former province have been on edge for more than two decades.
EU-mediated talks have failed to normalize relations between Serbia and Kosovo, whose 2008 declaration of independence is recognized by more than 100 countries but not Serbia, Russia, nor a handful of EU member states.
Kosovo's 1998-99 war of independence from Serbia left more than 10 000 people dead — most of them ethnic Albanians. More than 1,600 people are still considered missing.
With reporting by AP