World
Pope's visit to France stirs debate over immigration, secularism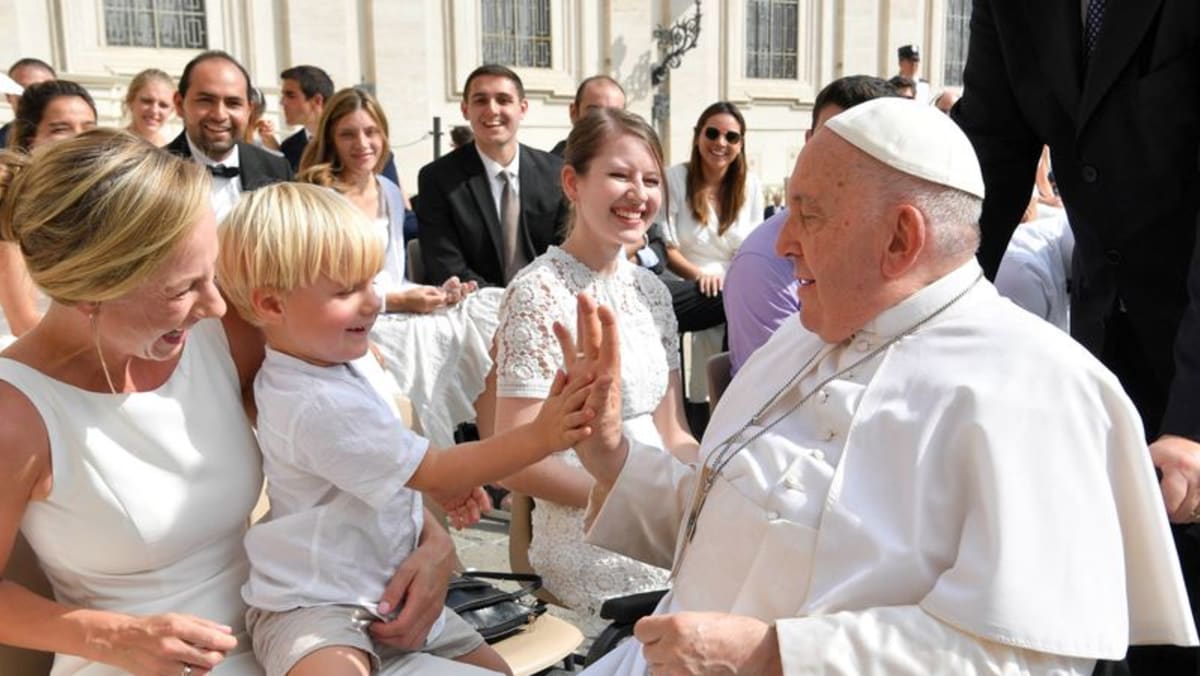 PARIS: Pope Francis' scheduled visit to France next week has stirred debate in the French political class, with left-wing politicians criticising the president for attending Mass while the far-right objects to the pope's positive views on immigration.
Pope Francis will travel to Marseille, France's second city and a historic gateway for immigrants, where he is expected to send a message of tolerance towards migrants and give his Sunday Mass to an expected 60,000 at the city's famous soccer stadium.
The Elysee Palace confirmed on Thursday (Sep 14) that President Emmanuel Macron will attend the Mass, immediately causing a barrage of criticism from left-wing politicians who said it goes against the French state's secular values.
"A president should not show preference for one particular religion," the head of the French Communist party, Fabien Roussel, said.
France, which once prided itself on being the so-called "eldest daughter of the Church" for its historical role as a bastion of Roman Catholicism, has since the early 20th century enforced a strict separation of state and faith.
Debates over France's particular brand of secularism, known as laicite, regularly inflame political talk-shows, from whether nativity scenes can be placed in public buildings, or if the state should still observe religious holidays.
Macron's advisers said French leaders had attended Mass before, and there was "confusion" as to what secularism means.
"The Republic neither recognises nor funds any religion, but that does in no way rule out the fact that the Republic should cultivate relations with all religions," one adviser said.
Macron will not take communion at the mass, they said.
Meanwhile, the far-right took aim at the pope's welcoming message on immigration. Leading the charge was Marion Marechal, niece of far-right leader Marine Le Pen and a candidate for European parliament elections next year.
"I disagree with Pope Francis," Marechal said on BFM TV on Thursday. "He has his the prism of a South-American pope who doesn't actually know the type of immigration we know and who, clearly, doesn't fully realise what we're dealing with."
Pope Francis has made support of migrants a major theme of his pontificate. His impassioned speeches that called their exclusion "scandalous, disgusting and sinful" have put him on a collision course with right-wing politicians in Europe.
France, home to Europe's largest Muslim community, is regularly convulsed with debates on immigration.