Business
Petrol price likely to go up by Rs16 per litre | The Express Tribune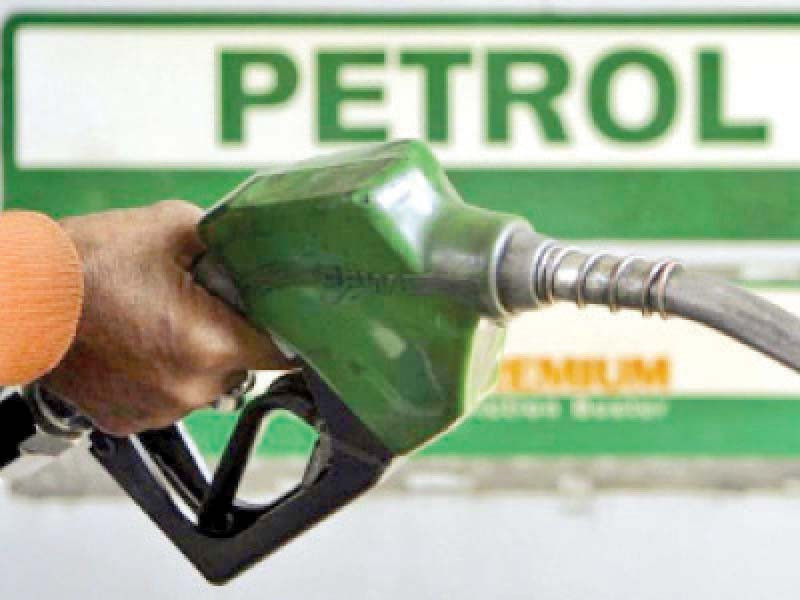 ISLAMABAD:

Amid a backdrop of ongoing economic challenges, including soaring inflation, rupee depreciation against the dollar, inflated utility bills, and escalating prices of essential commodities, Pakistan finds itself on the brink of another significant economic setback. The nation is preparing for a substantial increase in the price of petrol, projected to surge by up to Rs16 per litre starting from September 16.
The caretaker government had recently authorized price hikes for both petrol and diesel, propelling petrol prices to surpass the historic Rs300 per litre threshold for the first time in the country's history. This impending increase will further burden citizens, with the ex-depot price set to rise from the current Rs305.36 to Rs321.35 per litre.
According to estimates within the oil sector, the upcoming fortnight of September is poised to witness significant price spikes, with petrol projected to surge by Rs15.99 per litre, high-speed diesel (HSD) by Rs13.66 per litre, kerosene oil by Rs8.79 per litre, and light diesel oil (LDO) by Rs4.45 per litre. These calculations are rooted in the current government taxes imposed on petroleum products, which include a petroleum levy (PL) at the rate of Rs55 per litre on petrol and Rs50 per litre on HSD—a move aligned with International Monetary Fund (IMF) conditions.
Moreover, the caretaker government may contemplate elevating the petroleum levy rate to Rs60 per litre for diesel, fulfilling its commitment to the IMF. The government also collects Rs60 per litre in petroleum levy on High-Octane Blending Component (HOBC). In August, the government amassed a substantial Rs75 billion from oil consumers through petroleum levy charges, with similar collections anticipated for September.
Read also: POL price hike adds to people's misery
If the hike is approved, the price of HSD may go up to Rs325.50 per litre from Rs311.84 per litre.
Diesel is widely used in transport and agriculture sectors, and therefore, any further increase in its price will cause a massive inflationary impact.
The price of kerosene oil may also go up from Rs233.52 to Rs243.54 per litre.
Kerosene is used for cooking purposes in remote areas especially in the northern parts of the country where the LPG is not available for cooking. Pakistan Army is also its key user in these areas.
The price of LDO, which is used in industries may rise from Rs210.13 to Rs218.92 per litre.
As the rupee depreciated by Rs4.45 against the dollar its impact was also reflected in the oil prices.
The government may allow the Pakistan State Oil (PSO) exchange rate adjustment on petrol and HSD at Rs3 per litre.
This will be another round of petroleum price hike for the second half of September as global commodity prices continue to rally.
International benchmark Brent futures hovered around $92.14 a barrel. Saudi Arabia and Russia last week announced that they would extend voluntary supply cuts of a combined 1.3 million barrels per day until the end of the year.