World
Cruz leads Senate push for House-passed bill to overhaul border security, tackle migrant crisis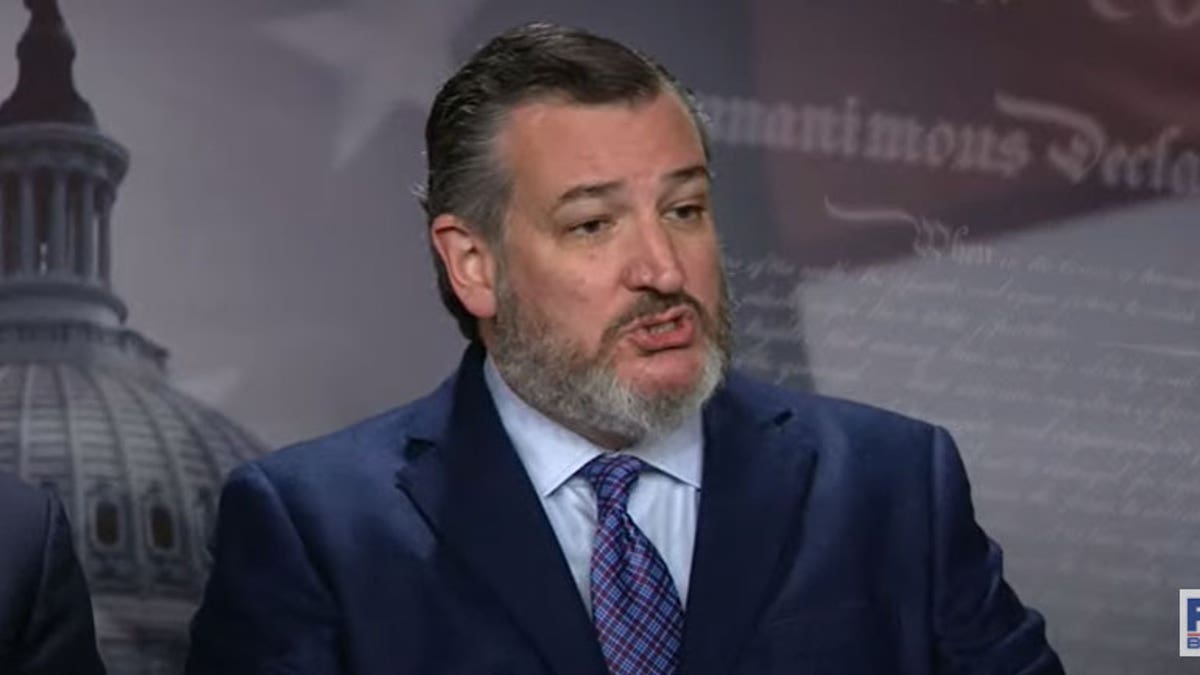 FIRST ON FOX: Sen. Ted Cruz, R-Texas, on Thursday is leading the push in the upper chamber to pass its own version of a sweeping Republican overhaul of U.S. border security and asylum processes which has already made its way through the House.
The Secure the Border Act was passed in the GOP-led lower chamber earlier this year, but faces a tougher battle in the Democratic-controlled Senate. Cruz's push is joined by 10 senators including GOP Leader Mitch McConnell.
The bill marks the Republican's version of a comprehensive immigration plan to solve the ongoing crisis at the southern border, which is now into its third year and where there appears to be little common ground between the two party's lawmakers.
BIDEN ADMIN MASS RELEASING MIGRANTS DIRECTLY ONTO ARIZONA STREETS AS BORDER CRISIS RAGES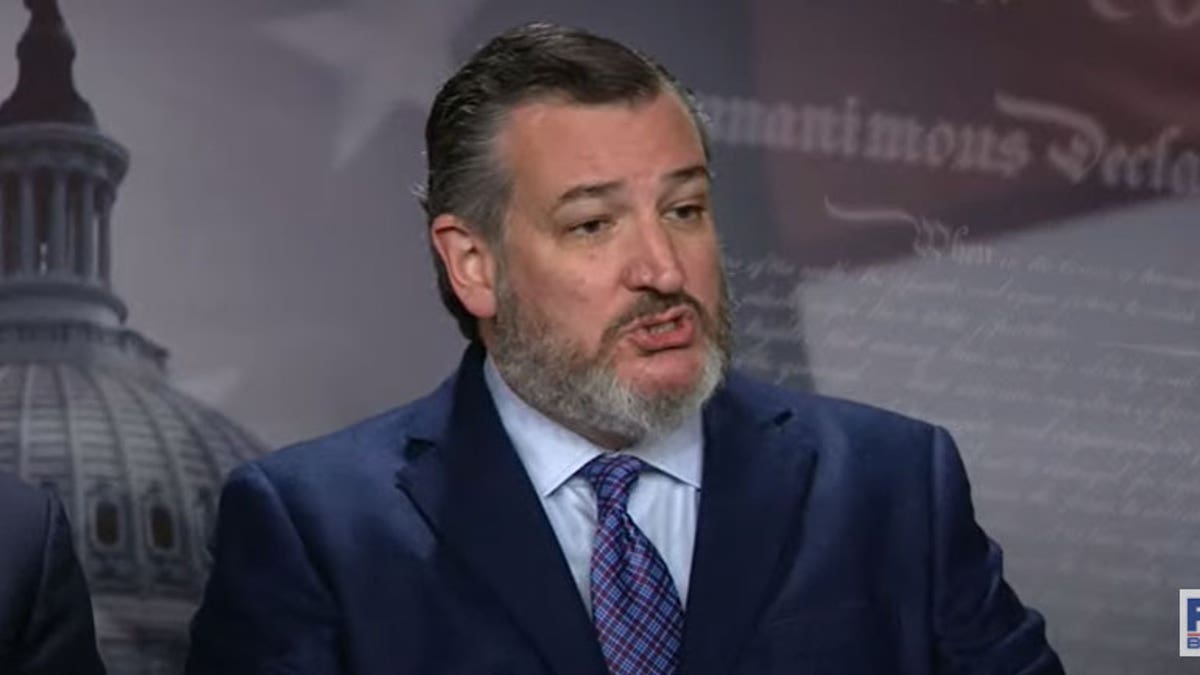 The bill would restart border wall construction, requiring no fewer than 900 miles, and significantly increase the number of Border Patrol agents to no fewer than 22,000 while also mandating DNA and biometric collection of migrants.
It would also enshrine the Trump-era Migrant Protection Protocols (MPP) and Asylum Cooperative Agreements (ACAs), criminalize visa overstays, change laws related to unaccompanied children and restrict the use by the federal government of humanitarian parole — which has expanded enormously under the Biden administration and has faced legal challenge. It would also block the use of the CBP One app for migration purposes.
The bill would also block funding to non-governmental organizations to facilitate transportation, housing and other services to illegal immigrants.
"Under Joe Biden, we have a wide-open southern border. The Biden Border Crisis has created the largest illegal immigration crisis in our nation's history," Cruz said in a statement.  "Biden's open borders are an invitation for the cartels to brutalize children, to assault women, to overrun our communities with illegal aliens, and to flood this country with narcotics and fentanyl that kill over 100,000 people per year."
"This bill will stop the Biden Border Crisis dead in its tracks by building the wall, ratcheting up asylum standards, increasing the number of Border Patrol Agents, and implementing effective border security policies."
The Biden administration has touted its own approach to the crisis which sees "lawful migration pathways" expanded significantly, including through the use of parole programs, while also cooperating with Mexico, tackling "root causes" and restarting the use of Title 8 expulsion measures. It has said the process is working, and has pushed Republicans to approve more funding and pass a comprehensive bill to fix what it says is a "broken" system. That proposal includes a pathway to citizenship for millions of illegal immigrants already in the U.S.
BORDER PATROL SET 'BOOKOUT' TARGETS TO BRING MIGRANT CUSTODY NUMBERS TO 'MANAGEABLE' LEVELS AMID NEW SURGE 
But Republicans have accused the administration of adopting "open border" policies and encouraging the crisis by ending Trump-era policies, narrowing interior enforcement and expanding "catch-and-release." Republicans in both chambers have also firmly rejected any amnesty for illegal aliens.
The legislation being introduced by Cruz would also expand the type of crimes that make someone ineligible for asylum, limit the eligibility to those who arrive at ports of entry, would mandate a system similar to the E-Verify employment eligibility verification system and would create additional penalties for visa overstay.
BORDER PATROL UNION HEAD SAYS REPORTED BIDEN PLAN TO KEEP MIGRANTS IN TEXAS WON'T HELP AGENTS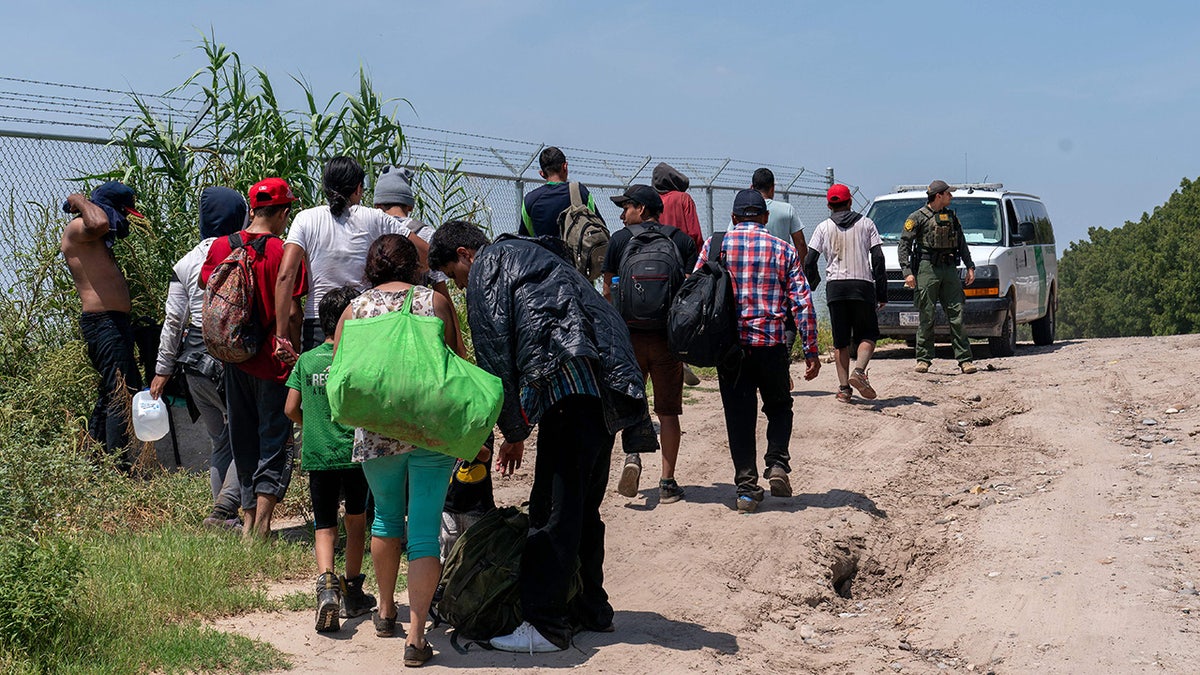 "I've been to the southern border and seen the chaos there," Sen. Deb Fischer, one of the lawmakers co-sponsoring the bill said. "It is nothing short of a humanitarian and national security crisis. Our legislation will force this administration to finally take steps to secure the border — like resuming construction of the border wall, ending catch-and-release, and reinstating President Trump's Remain in Mexico policy. If President Biden won't act to fix the crisis he has created, Congress must."
Sens Marsha Blackburn, R-Tenn, Tom Cotton, R-Ark.,  JD Vance, R-Ohio, Roger Marshall, R-Kansas, Eric Schmitt, R-Mo., Tommy Tuberville, R-Ala., Bill Hagerty and John Kennedy, R-La., are all co-sponsoring. Hawkish immigration groups including NumbersUSA and the Federation for Immigration Reform have also backed the legislation.
CLICK HERE TO GET THE FOX NEWS APP
The legislation's introduction comes as numbers are again surging at the border. Fox has reported how Border Patrol Sectors are again facing overcrowding and attempting to process migrants quicker. Fox News reported on Wednesday that street releases of migrants in the Tucson Sector have begun.