Business
How India can leave Pakistan and Australia behind to become world No.1 in ODIs | Cricket News – Times of India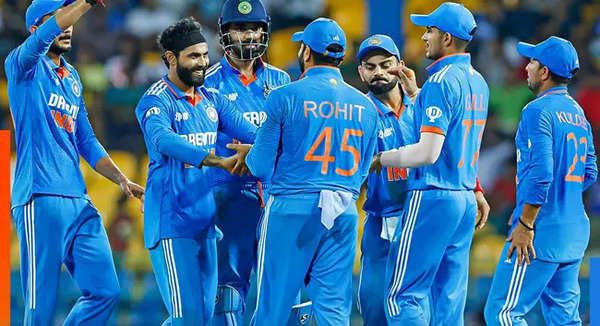 NEW DELHI: The race for the number one spot in one-day internationals (ODIs) is heating up with less than a month to go for the ICC World Cup.
The ODI World Cup, scheduled to be hosted in India later this year, will kick off on October 5.
Currently, three teams are in contention to claim the top position in the ODI rankings just before the ICC showpiece event begins.
Australia's recent loss to hosts South Africa in the third ODI of their series has significantly boosted India's chances of regaining the top spot in ODIs, a position they held until March 22 of this year.
As of now, Australia and Pakistan share the pinnacle of the ICC ODI standings, with both at 118 points, while India closely trail in the second spot with 116 points.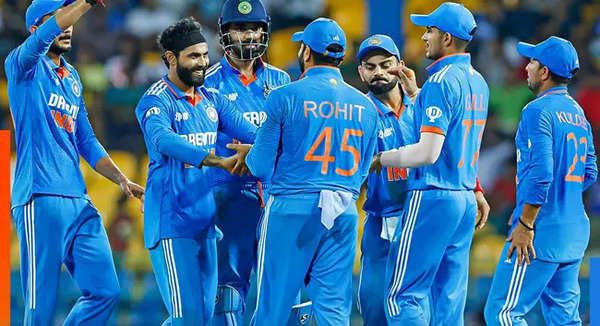 Image credit: BCCI
Pakistan's upcoming Super Four match against Sri Lanka in the Asia Cup holds immense importance as it could affect their hold on the joint No. 1 position in ODIs leading up to the World Cup.
A victory against Sri Lanka would propel Pakistan into the Asia Cup final against India, and the outcome of that final could impact their ranking.
Should India emerge victorious in the Asia Cup final, it would dent Pakistan's hopes of retaining the top spot.
Pakistan, apart from a few 50-over practice matches against New Zealand and Australia, won't participate in any ODIs before the World Cup, making the Asia Cup outcome even more critical.
Image credit: BCCI
On the other hand, Australia, despite their recent defeat to South Africa, still have a chance to become the top-ranked ODI team before the World Cup. They can achieve this by winning their final two games against South Africa. However, if Australia lose these fixtures, they will slip from the joint top spot to third in the rankings.
The forthcoming three-match 50-over series between Australia and India at the end of this month will also carry significant weight in determining which team secures the top spot in ODIs heading into the World Cup.
India have the most ODIs left to play among the three contenders for the top spot in ODI rankings. But they must win the Asia Cup and hope that Australia falter in their remaining matches against South Africa.
In summary, the battle for the No. 1 spot in ODI cricket is intensifying, with the Asia Cup and upcoming series holding the key to determining the top-ranked team as they head into the World Cup.