World
Jets' Garrett Wilson reveals Aaron Rodgers' two-word message to him after season-ending injury
MetLife Stadium was the place to be on Monday night — until it wasn't, in the snap of a finger.
The long-anticipated Aaron Rodgers era in New York finally got underway, and the first season of it ended before the quarterback could even complete a pass.
Rodgers suffered a season-ending Achilles injury in the first quarter, turning the game against the visiting Buffalo Bills practically into a funeral.
Thankfully for the Jets, that didn't last all night long, as they came away with an improbable overtime victory on a punt return for a touchdown.
But certainly the mood in the stands, and very likely the locker room at halftime, was dampened.
CLICK HERE FOR MORE SPORTS COVERAGE ON FOXNEWS.COM
Garrett Wilson, the AP NFL Offensive Rookie of the Year in 2022, was primed for one of the best receiving seasons in Jets history and had sky-high expectations once the team acquired Rodgers. Alas, those aspirations have now taken a hit.
So, when Wilson sought out Rodgers in the locker room, what did the quarterback say to him?
"At halftime I just went in to check on him in the training room, just made sure I gave him a hug, told him I love him. It really hurt my heart," Wilson told ESPN New York radio.
"He told me, 'Sorry, kid.' Just like that. 'Sorry, kid.'"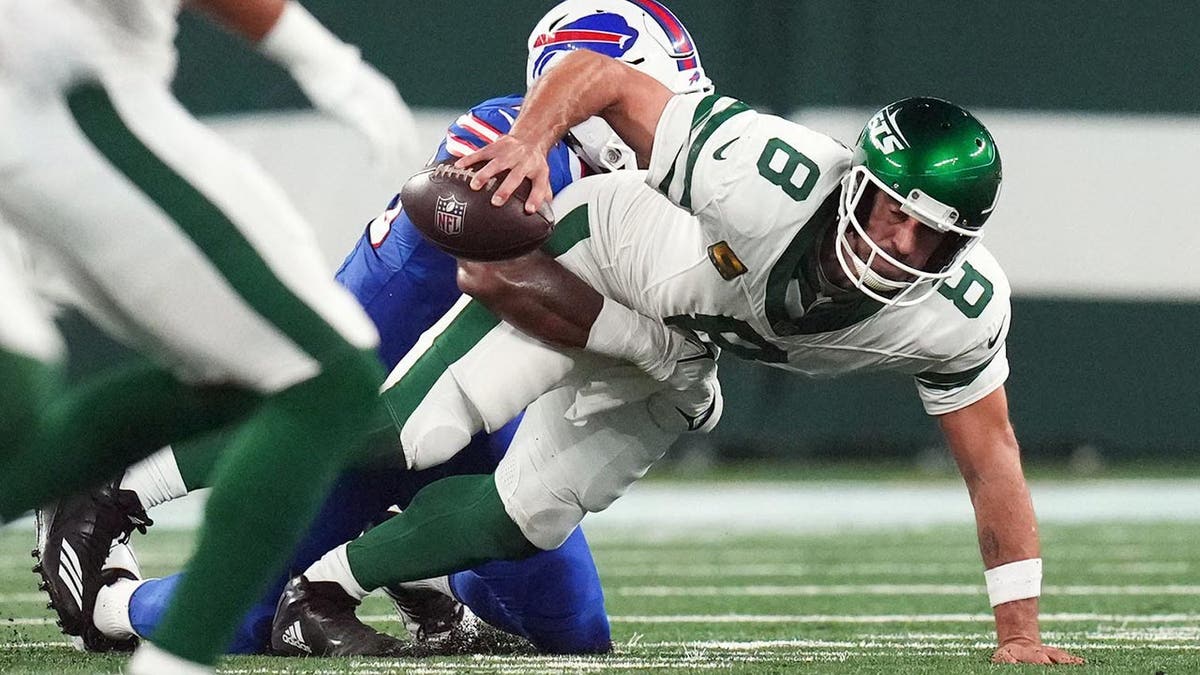 AARON RODGERS' INJURY EVEN HAS NEGATIVE IMPACT ON HIS FORMER PACKERS
Wilson and Rodgers had built quite the rapport in the offseason and were being talked about as one of the better QB-WR duos in the league.
"My heart hurts for Aaron. Just seeing him last night and the emotion that was going into him getting out there… it sucks, man," said Wilson, adding that he was "truly heartbroken."
Despite the Jets' Zach Wilson throwing to him instead of Rodgers after the injury, the second-year receiver still showed his insane talent with a late touchdown catch he juggled to himself. He caught all five of his targets for 34 yards and the score.
Often a reason for the team's druthers last year, Wilson the QB was the opposite on Monday. He completed 14 of his 21 passes for 140 yards, including the touchdown to his namesake receiver, and an interception. Jets head coach Robert Saleh said Wilson will be the team's quarterback for the rest of the year.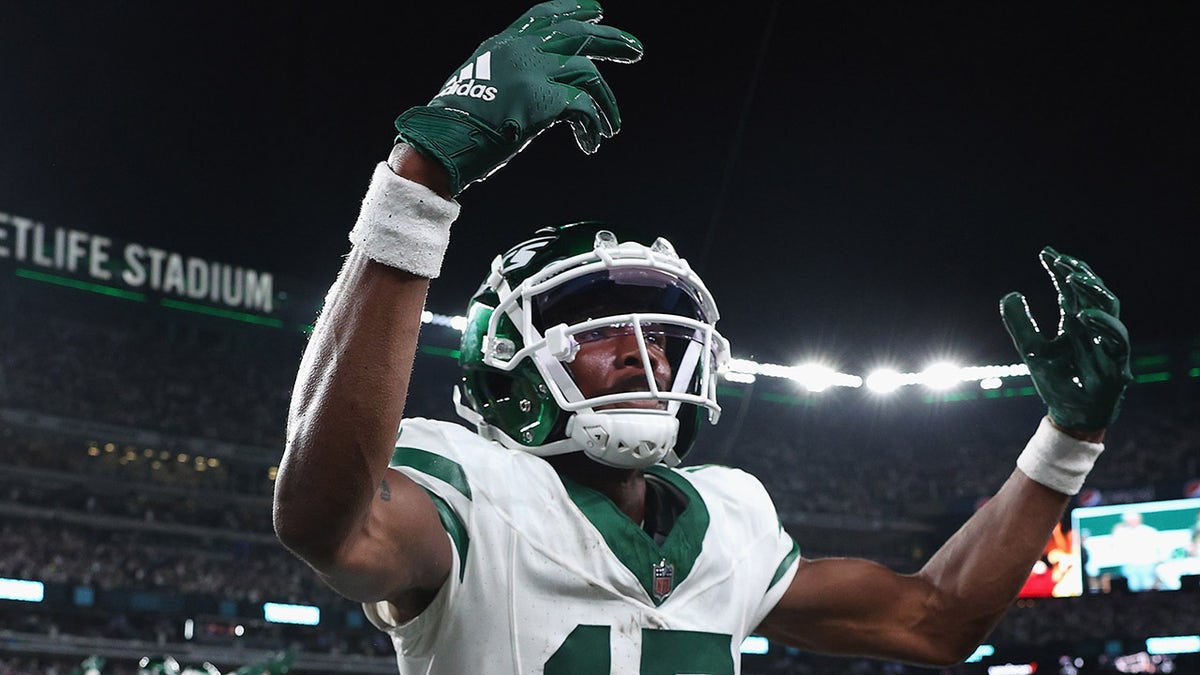 CLICK HERE TO GET THE FOX NEWS APP
Last season, Wilson the receiver caught 83 passes for 1,103 yards and four touchdowns. Given his play, it's no wonder people had insane expectations for him with Rodgers.
The quarterback may be the guy almost every Jet fan has thrown in the towel on, but no matter who is passing to him, it's clear Wilson is otherworldly talented.