Tech
Singaporeans must stay united in era of change, says Halimah in final speech as President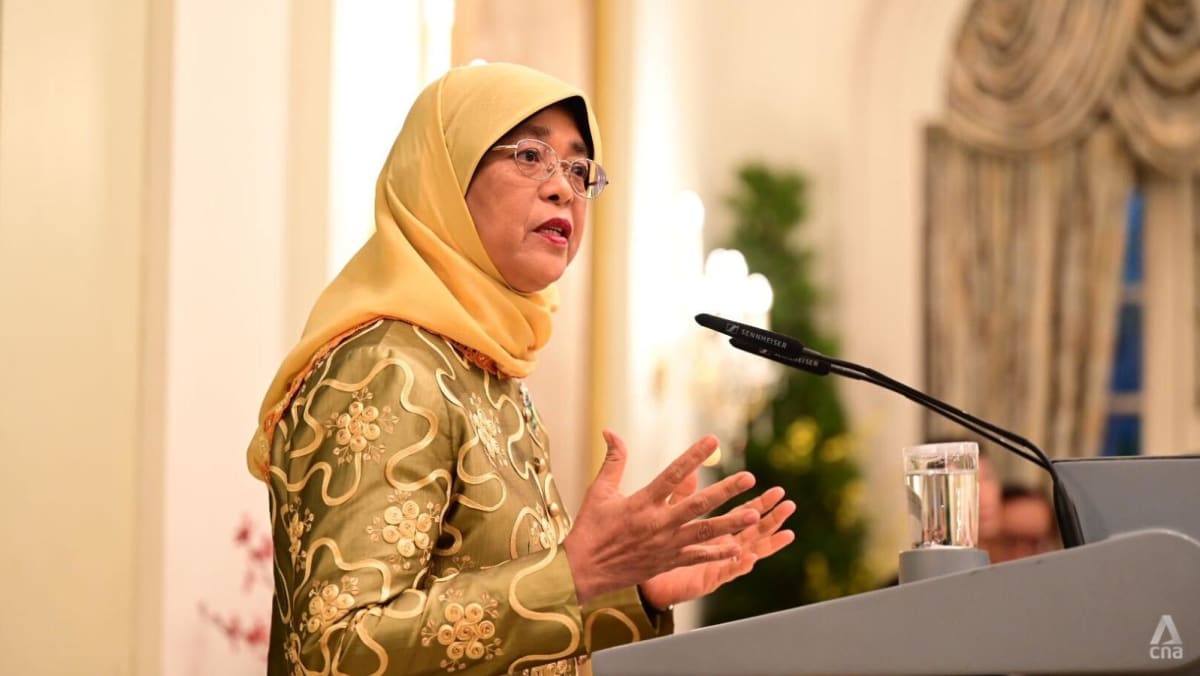 SINGAPORE: Singapore continues to face challenges as a small and open economy, but Singaporeans have a better chance of keeping the country exceptional "if we stand together and stay united", said the country's outgoing President Halimah Yacob on Wednesday (Sep 13).
In a speech at her farewell reception at the Istana, she recalled how Singaporeans observed safe distancing rules and supported each other during the COVID-19 years.
The government could not have brought Singapore out of the pandemic by itself, said Madam Halimah, in her final remarks as head of state.
"We will need that same sense of unity and purpose, in an era of shifting geopolitical alliances, economic rivalries, huge climate change challenges and a rapidly ageing population, in order for us to move ahead," she added.
Wednesday marked the end of Mdm Halimah's six-year term as President. Mr Tharman Shanmugaratnam, who was elected President on Sep 1 with a dominant 70.4 per cent vote share, will be sworn in at the Istana on Thursday.
She shared during a one-on-one interview with CNA last month that her primary consideration in not standing again for the presidency was the desire to retire.
On Wednesday, Mdm Halimah said she was humbled by the trust and faith that the people of Singapore have had in her.
"It has been a privilege to be your voice, to listen to your concerns, and to work tirelessly on your behalf.
"I carried your aspirations in my heart, and it is your unwavering support that has fuelled my determination to serve, every day and every step of the way," she added.
Mdm Halimah, who was also Singapore's first female President, said she was aware of the "distinct opportunity" she had to inspire other women and girls. She said many shared how uplifting it was for them to see a female head of state, and "its strong message about women's place in our society".
"If I have been able to empower women in Singapore to push the boundaries and reach their fullest potential, I am most grateful for the chance to do so," Mdm Halimah added.