World
Libya floods: Search for survivors as 10,000 feared dead after 'tsunami' – live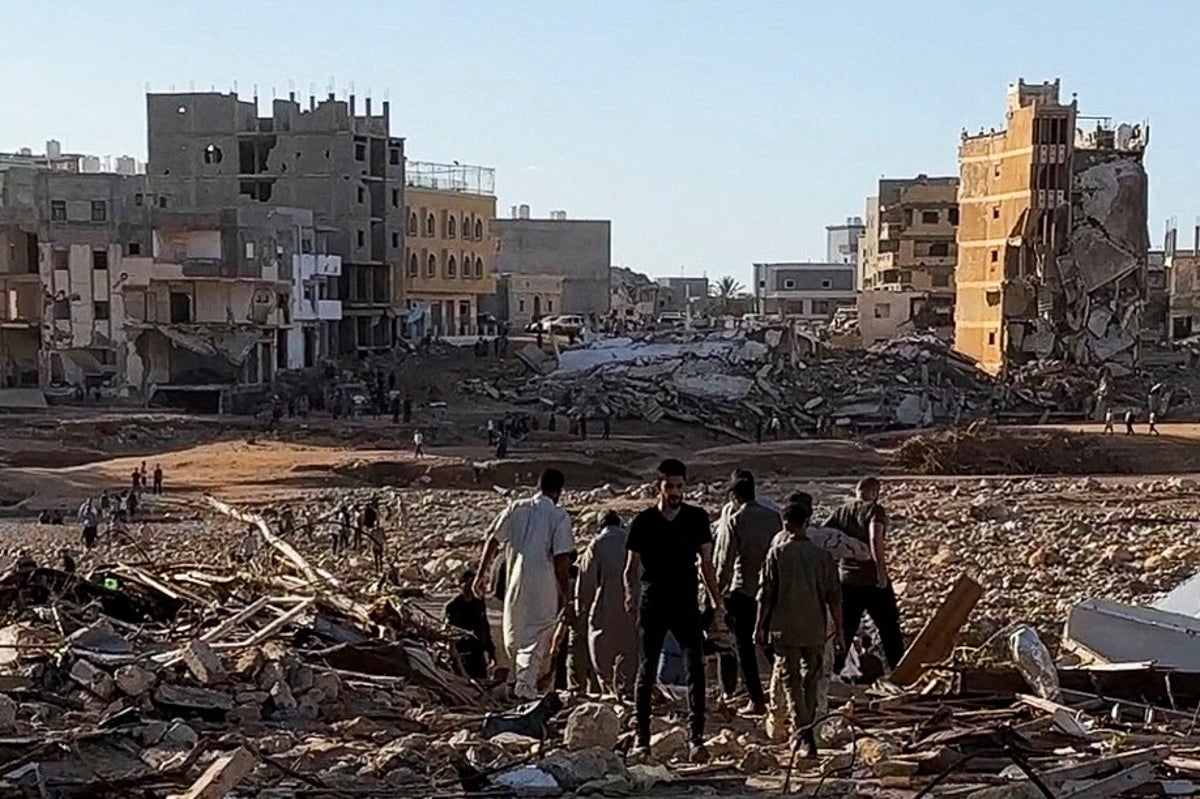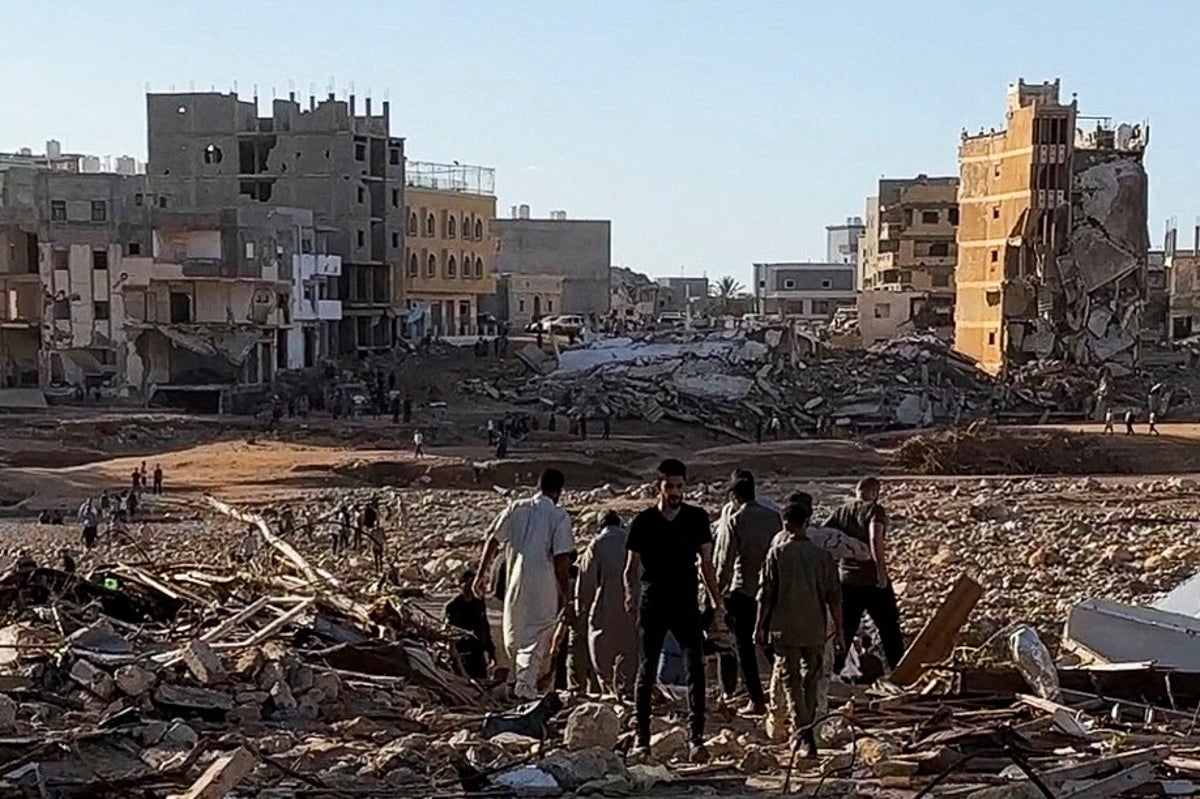 Eyewitness footage shows burst dam as deadly floods devastate Libyan city
Emergency workers have recovered more than 1,500 bodies from the wreckage of Libya's eastern city of Derna after the worst climate disaster of 2023 so far.
Torrential rains brought by Storm Daniel appear to have overwhelmed multiple dams and sent a river "tsunami" through the city, washing away entire neighbourhoods and sweeping people out to sea.
Officials say more than 10,000 people remain missing and it is feared the toll could surpass 5,000.
Videos on social media showed dozens of bodies covered by blankets in the yard of one hospital while roads and houses remained submerged in Derna, which has been completely cut off from surrounding region.
Outside help was only just starting to reach Derna on Tuesday, more than 36 hours after the disaster struck. The floods damaged or destroyed many access roads to the coastal city of some 89,000 people.
The state-run news agency quoted Mohammed Abu-Lamousha, a spokesman for the east Libya interior ministry, as saying that more than 5,300 people had died in Derna alone but figures remain disputes as the city was formerly held by Islamist rebels.