Business
California workers to get earlier layoff warning under bill sent to Newsom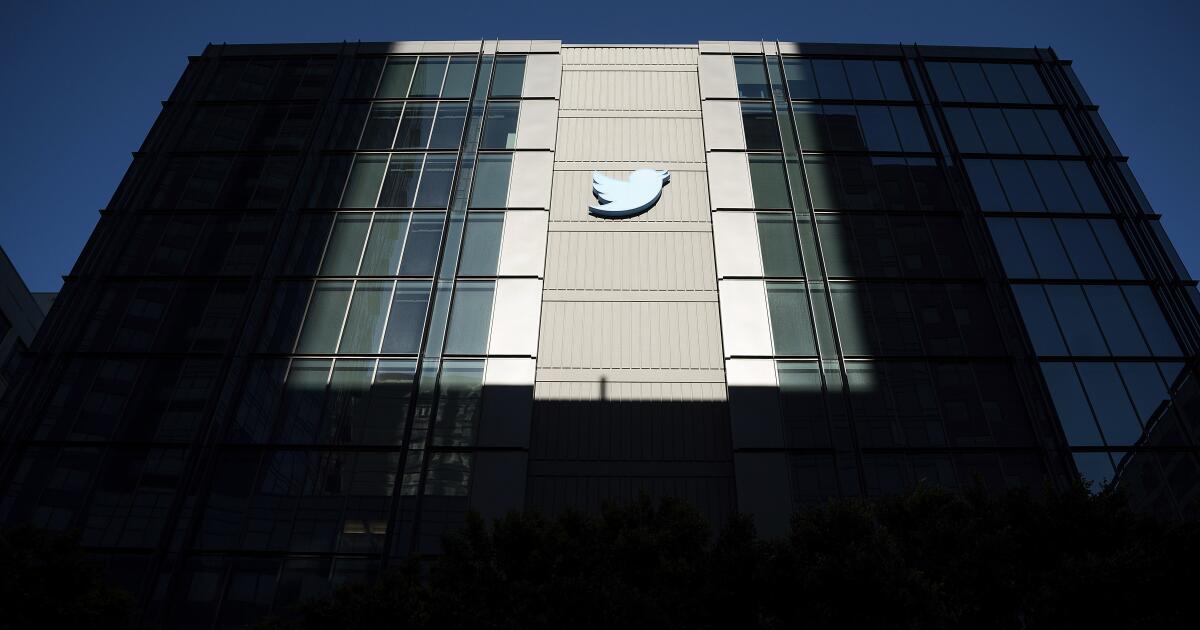 The California Legislature on Tuesday passed a bill aiming to give workers earlier notice in the event of mass layoffs. Next up is Gov. Gavin Newsom's desk.
The bill, Assembly Bill 1356, would extend the notice period of impending layoffs, closure or relocation to 75 days from 60, as required under the California Worker Adjustment and Retraining Notification, or WARN, Act.
Originally the bill sought to increase the length of notice to 90 days but was amended. The law, if enacted, would apply to any employer with 50 or more employees at a single location.
"This is the biggest expansion of layoff protections for California workers in probably 30 years," said Assemblymember Matt Haney (D-San Francisco), author of the bill. "This is something all workers deserve when they have this really disruptive situation of being laid off."
The legislation was inspired by sweeping layoffs at Google, Meta and other tech companies in the last year. In particular, the haphazard handling of layoffs at Twitter after billionaire Elon Musk bought the company in 2022 drew lawsuits from laid-off workers who said they didn't receive the notification required by law. (Musk recently rebranded the social media platform X.)
Haney said that in the aftermath, he heard from all kinds of workers at Twitter.
"Everyone from janitors to engineers were told to pack their things and be out by the end of the week," Haney said. "They did nothing wrong."
Some were on immigration visas, and immediately worried about being able to remain in the country, pay rent and take care of their families, Haney said.
"We've referred to it as the 'Twitter layoff bill' for months," said Nate Allbee, a Haney spokesperson.
"San Francisco makes a lot of concessions with taxes and benefits to get tech companies to come here," Allbee said. "But if out of nowhere workers are dropped — it could mean we lose our biggest assets, the workers, to other states and cities."
The measure also expands the WARN Act to apply to people employed by a labor contractor. For the rules to apply to employees of labor contractors, they must have worked at least six of the 12 months and at least 60 hours preceding the date on which a mass layoff notice is required. Language in the bill clarifies that employees of a labor contractor completing a temporary project with a defined end date are exempt.
Haney had singled out Twitter for, he said, laying off 4,400 of its 5,500 contract workers without notice or severance, noting that contract workers often do the same work as people employed directly by a company, but they earn less, get fewer benefits and have less career mobility.
The legislation also prohibits employers from pressuring workers to sign away their rights through waivers, nondisclosure agreements or non-disparagement agreements in exchange for severance pay.
A slew of employment bills
The Legislature also approved a bill on Tuesday to require employers to develop workplace violence prevention plans.
Last week the Legislature passed Senate Bill 403, which would amend the California Fair Employment and Housing Act to prohibit discrimination against employees based on their caste.
The caste discrimination bill was in part prompted by allegations that an engineer at Cisco's San Jose headquarters faced discrimination because he is a Dalit Indian. Dalits, once called "untouchables," have long been at the bottom of India's social hierarchy and inequities and violence against Dalits persist in many South Asian communities. California regulators sued Cisco over the allegations in 2020.
Major pay boosts for fast-food, healthcare workers
California fast-food workers are poised to win major pay increases under a deal announced Monday by SEIU California and fast-food corporations, following a multiyear battle over measures the union pushed to boost pay and improve conditions broadly for low-wage workers at chain restaurants across the state.
The two sides agreed to set a minimum wage of $20 an hour starting in April 2024 at fast-food restaurant chains with more than 60 locations nationwide. That's a big increase from the state minimum wage, which will be $16 an hour next year.
Under the deal, restaurateurs agreed to scrap an industry-supported referendum that halted a law seeking to give fast-food workers a seat at the table in negotiating better wages and workplace conditions.
Restaurateurs got some things in return. The deal scuttles city or county efforts to pursue higher wage boosts until the agreement expires in 2029. And a push to hold corporations jointly liable for franchisees' labor violations won't proceed.
A separate agreement between SEIU California and healthcare industry players should give California healthcare workers a $25 minimum wage, barring any major hiccups. The industry agreed to the increase in exchange for a 10-year moratorium on local measures that aim to increase compensation for medical workers, according to CalMatters.
The deadline to pass bills during the current session of the California Legislature is Friday. Gov. Newsom will have until Oct. 14 to sign the final batch of bills, approve the bills without signing them, or veto the bills.