Business
Trump defends Biden's age: "Not too old" to be president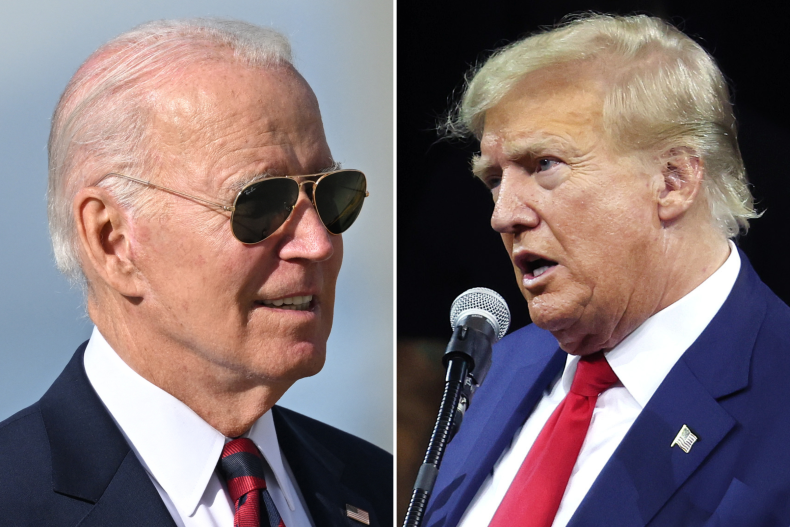 Former President Donald Trump does not think that President Joe Biden's age poses an issue for his 2024 campaign—his mental capacity does.
"CROOKED JOE BIDEN is NOT too OLD, he is too INCOMPETENT!" Trump wrote in a Truth Social post Monday.
A dilemma has emerged concerning aging politicians for both sides of the aisle. Republican Senate leader Mitch McConnell has also raised questions about his ability to serve after a recent series of health-related issues at the age of 81. And 90-year-old Democratic Senator Dianne Feinstein has faced calls to retire from some members of her own party.
Biden, who will turn 81 in November, has made history as the oldest sitting president in U.S. history, and has set his sights on reelection in 2024. Trump, 77, is not far behind, and would be 82 at the end of his second term if reelected in 2024.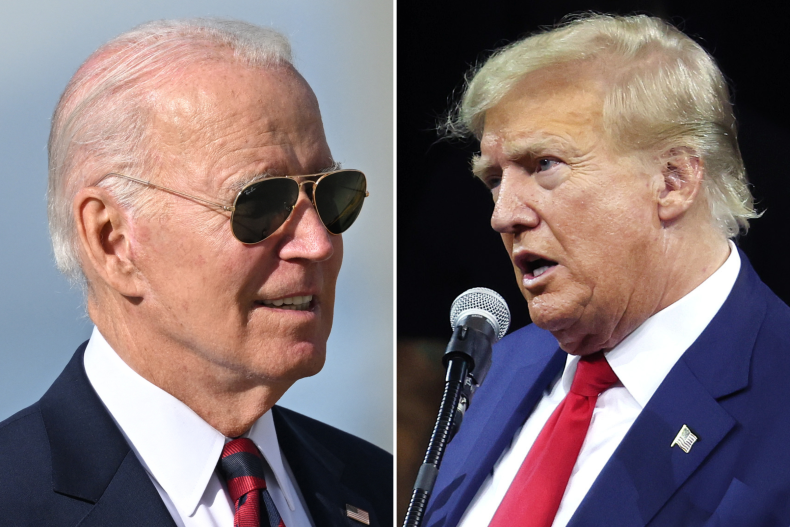 But Trump maintains that his age has nothing to do with his ability to run the country. In a series of Truth Social posts on Sunday, the former president bashed a Wall Street Journal poll published last week in which voters were asked if they found Trump "mentally up for the job of president." Out of the 1,500 respondents, 49 percent said they did not find that phrase to describe the former president.
Another 24 percent surveyed said they felt Trump was too old to run for president. In comparison, 49 percent of respondents also said that Biden was not "mentally up" for the Oval Office, and 45 percent agreed the president was "too old to run."
"In a phony and probably rigged Wall Street Journal poll, coming out of nowhere to soften the mental incompetence blow that is so obvious with Crooked Joe Biden, they ask about my age and mentality," Trump posted. "Where did that come from? A few years ago I was the only one to agree to a mental acuity test, & ACED IT."
Trump went on to challenge Biden, Rupert Murdoch, executive chairman of the Fox Cooperation, and the "heads" of the Wall Street Journal to an "acuity test." He also suggested that the test should include "some physical activity" and touted his recent win at the Senior Club Championship at his golf club in Bedminster, New Jersey.
"I will name the place and the test, and it will be a tough one," the former president wrote on Truth Social. "Nobody will come even close to me."
Trump has repeatedly bragged about passing a cognitive test while in office. The test he is referring to, however, the Montreal Cognitive Assessment, does not measure a patient's overall mental capability but rather detects signs of cognitive impairment such as dementia or Alzheimer's disease, as ABC News previously reported.
According to a recent poll conducted by Redfield & Wilton Strategies on behalf of Newsweek, 75 percent of Americans agree that politicians that reach a certain age in office should be required to take a competency test to prove they are mentally fit for office.
Support for such tests also increases based on a voter's age. Out of the 1,500 registered voters surveyed, 79 percent of those from the baby boomer generation—ages 57 to 75—agreed that such tests should be in place.
Newsweek reached out to the White House via email for comment Monday night.