Business
Nike faces calls to pay garment workers ahead of annual shareholder meeting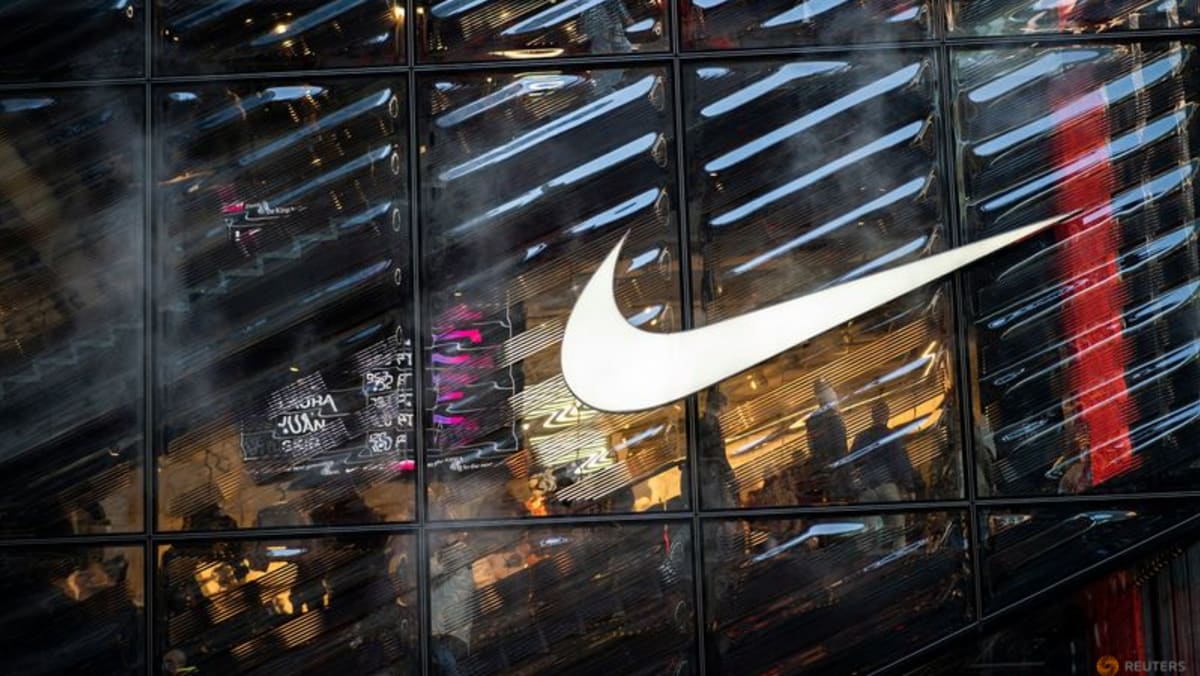 NEW YORK: More than a dozen investors are calling on Nike to pay garment workers in Cambodia and Thailand that a labour rights group said lost wages after COVID-19 factory shutdowns, according to a Sep 7 letter to Nike's CEO John Donahoe seen by Reuters.
The investors want Nike to provide US$2.2 million in allegedly unpaid wages to more than 4,000 workers at two suppliers in Cambodia and Thailand. Reuters could not independently verify the allegations.
The investor request could add more pressure to sportswear giant Nike, which is set to hold its annual shareholder meeting on Tuesday (Sep 12). Nike already faces growing scrutiny of its supply chain, including investigations by Canadian and US government agencies.
The Nike investors want evidence that Nike is "future-proofing" its manufacturing ahead of a slew of European Union regulations aimed at the fashion industry, said Kees Gootjes, business and human rights advisor for ABN AMRO who signed the letter on behalf of the Dutch bank.
Nike denied the allegations in a statement to Reuters. The company said it has not sourced products from the Cambodian factory since 2006 and that it also found "no evidence" that it owed workers in Thailand back pay.
Neither factory could be immediately reached for comment.
The investors, including Dutch bank Triodos and pension fund PGGM, cite a June report by the Washington, DC-based nonprofit Workers Rights Consortium (WRC) alleging that Cambodian factory Violet Apparel dismissed 1,284 workers in June 2020 with less than a week's notice and without paying full benefits, including damages for being dismissed without cause.
Before the factory's closure in July 2020, Violet Apparel was owned by global textile manufacturer and Nike supplier Ramatex, according to WRC. WRC alleges that Violet Apparel made clothing for Nike as a subcontractor until 2020, citing what it said was testimony from factory workers and photographs taken inside the factory.
Nike said it found "no evidence to support the claims" that Violet Apparel made Nike items after 2006.
Another Nike supplier, Hong Seng Knitting in Thailand, has refused to provide roughly US$800,000 in furlough pay to more than 3,000 mostly Burmese migrant workers who were temporarily suspended during a pandemic-related work slowdown in 2020, according to the WRC's June report.
Nike said all employees at Hong Seng Knitting were "compensated in accordance with local law and Nike's Code of Conduct", citing "an independent third-party investigation and legal review".
In March, activist shareholder platform Tulipshare filed a proposal calling for more information from Nike on how it tracks risks of forced labour and wage theft in its supply chain.