Tech
The fitness instructor who makes and sells roast pork belly – and he's fully aware of the irony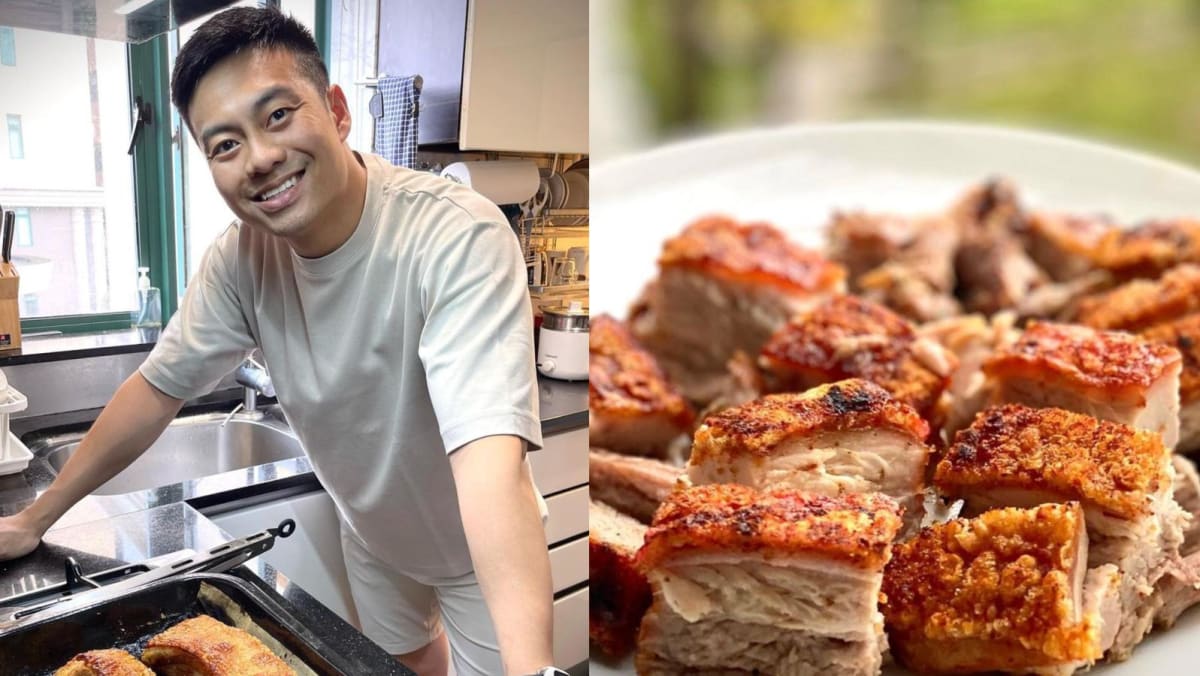 CLASSIC BELLEYPIG, S$60 FOR 1KG (FEEDS FOUR TO FIVE PEOPLE)
We tried the Classic BelleyPig via delivery, which arrived pre-sliced by Yeo, who wrapped it in parchment paper and foil. It smelt fab and was still warm after reaching us (reheating instructions are included with every order).
Unlike Cantonese siew yoke, the pork was not as fatty, with a fat-to-lean meat ratio similar to the Italian porchetta. It was not as succulent as Chinese roast pork belly but was still juicy and went well with the accompanying tangy garlic mustard sauce.
Our favourite part of the roast pork belly was the yummy skin – savoury rind that crackled to the bite. To achieve the prized crispy skin, a notoriously challenging feat, the pork belly rind is usually poked all over with a sharp skewer and seasoned with rice wine vinegar and Shaoxing wine before oven-roasting.
Yeo has a "secret" method for perforating the pork rind which he declined to reveal. "I want that to be a mystery because it's my party trick," he laughed.
He also doesn't offer an option to portion his pork belly into Chinese-style bite-sized cubes, as he reasoned that it will cause the meat to dry out quickly. An additional charge of S$5 applies for folks who want their roast pork divided in half.
While he reckons that fitness is still his main job, Yeo doesn't rule out opening a "specialty stall" if there is enough demand. "I'm looking to reach out to small restaurants to add my roast pork to their menus too," he shared. 
This story was originally published in 8Days.