Business
'First time in 15 years…': Virat Kohli set for unprecedented challenge | Cricket News – Times of India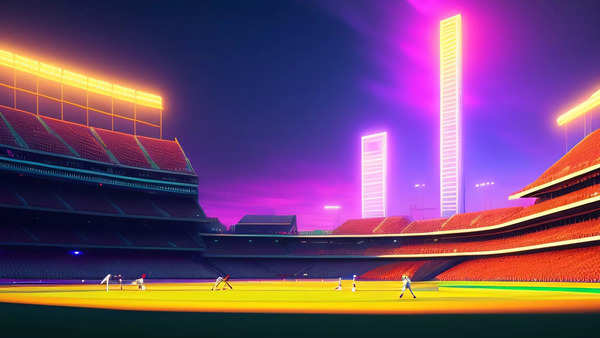 NEW DELHI: Virat Kohli hogged the limelight with his unbeaten 122 masterclass in the marquee India-Pakistan clash, notching up his 47th ODI ton in Colombo on Monday.
After beginning his innings yesterday, Kohli batted almost 33 overs over two days to get to his 77th international ton. Post his ton, Kohli also fielded throughout the Pakistan innings as India crushed the arch-rivals by 228 runs for their biggest win ever over the neighbours.
However, despite two days of exhausting action and then another game scheduled for tomorrow against Sri Lanka, Kohli said that he is ready for the challenge of playing three straight days.
"Its the first time I have done anything like this in 15 years of cricket. Luckily we are Test players, so we know how to come back the next day and play. Recovery is crucial. It was humid out there today. I was pushing for those runs and happy for it, but I was thinking I need to play at 3 pm tomorrow. I am 35 in November, so I need to take care of my recovery," Kohli said in the post-match presentation.
Along with Kohli, KL Rahul also notched up a hundred on his return to international cricket. The duo shared a record unbeaten 233-run stand to power India to a massive total. Lauding Rahul's heroic knock, Kohli said that it was one of the most memorable partnerships of his career.
"KL started better, I was trying to bring him on strike and playing second fiddle. And yes, then after that I stepped up where I could. I take a lot of pride in fitness. Pushing for doubles are easy runs, compared to a big shot. It has paid off before, hope to continue in the same way. Both KL and myself are both conventional players. And when you have him batting the way he was and me playing, its tough to break these partnerships because we don't play fancy shots. We didn't think about the partnership too much, the idea was to 'keep batting.' It is one of the memorable partnerships we've had and for Indian cricket as well. He hit form for us straightaway, good for us," Kohli said.
India next take on Sri Lanka on Tuesday at the same venue.