Tech
'Badge lady' Phoon Chiu Yoke jailed again for going maskless, failing to attend investigations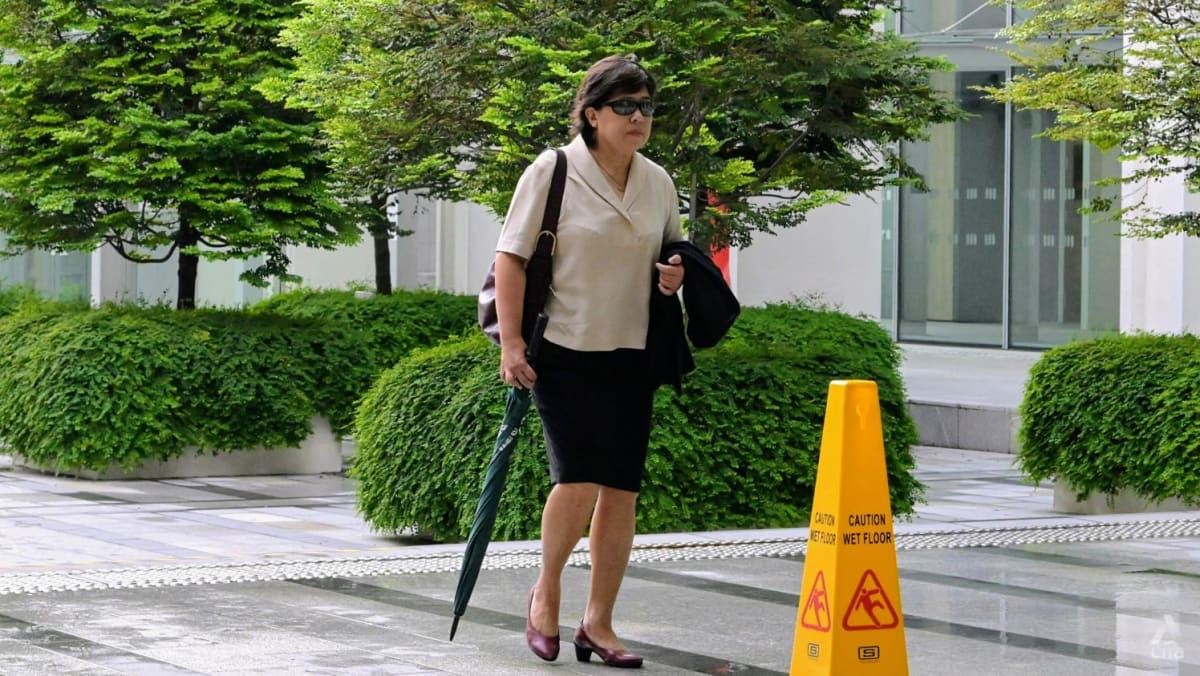 SINGAPORE: A woman who was jailed last year for not wearing a mask in public places during the COVID-19 pandemic was on Monday (Sep 11) handed another prison term for similar offences.
Phoon Chiu Yoke, 56, was sentenced to nine weeks in jail and a fine of S$3,000 (US$2,200).
She was convicted last month of four charges for not wearing a mask along Orchard Road and for failing to attend an investigation by the Singapore Tourism Board (STB), after a trial which saw influencer Xiaxue taking the witness stand.
The offences took place last year outside Mandarin Gallery on Mar 6, and in ION Orchard on Aug 16. 
Wearing a mask outdoors in Singapore was only made optional on Mar 29 last year. That was extended to indoor areas, excluding public transport and healthcare facilities, on Aug 29 last year.
Phoon shot to notoriety in May 2021 and became known as the "badge lady" for demanding to see a safe distancing ambassador's badge after being asked to wear a mask.
On Monday, she sought a fine during her sentencing hearing after earlier failing to argue against her conviction. 
She said there was no need for a deterrent sentence as the offences were no longer a crime today. However, District Judge Tan Jen Tse disagreed. 
A REPEAT OFFENDER
The judge noted that even though it was no longer mandatory to wear a mask, a strong signal needed to be sent to potential offenders during times when there were serious concerns about public safety.  
He added that Phoon had not learned from her lesson by reoffending within six months of her release from jail over similar offences. Phoon was previously jailed for 16 weeks' in September 2021 over a separate case. 
Phoon also cited her record as a former naval officer as a factor for consideration in mitigation. But the judge said he could not attach weight to this factor.
On the contrary, having been in such a position, Phoon should have appreciated the need to strictly comply with laws instead of repeatedly defying them, the judge said. 
Without giving details, Phoon said she was medically unfit to be in prison, but the judge said she had not provided medical evidence to support her "bare assertion". 
The judge noted that Phoon had not raised any significant mitigating factors. He said he did not see how the fact that she had previously served a jail term for similar offences could be mitigating – a point that Phoon tried to argue for. 
Deputy Public Prosecutor Heershan Kaur sought eight to 14 weeks' jail and a fine of S$2,000 to S$3,000 for Phoon.
The prosecution said: "Although we are currently in the endemic stages, this does not mean that general deterrence is no longer a relevant sentencing consideration.
"A sentence that gives effect to general deterrence is necessary to send a signal that compliance with laws and regulations put in place for collective public safety is necessary, and individualistic or selfish impulses to flout health protocols set in place to contain a public health risk will not be tolerated."
After the sentence was passed, Phoon, who was representing herself, asked to defer the start of her jail term to obtain a medical report to certify herself as "unfit" to be in prison.
The prosecution did not object to the deferment but pointed out that the prison doctor could assess Phoon as well. 
Judge Tan allowed Phoon to defer her sentence until Sep 18. 
For failing to wear a mask when required, Phoon could have been jailed for up to a year, fined up to S$20,000 or both as a repeat offender. 
The penalties are the same for a repeat offence of not complying with an officer during investigations under the Infectious Diseases Act.