World
Lobbyists for CCP-tied EV company funneled cash to Democrats after filing as foreign agents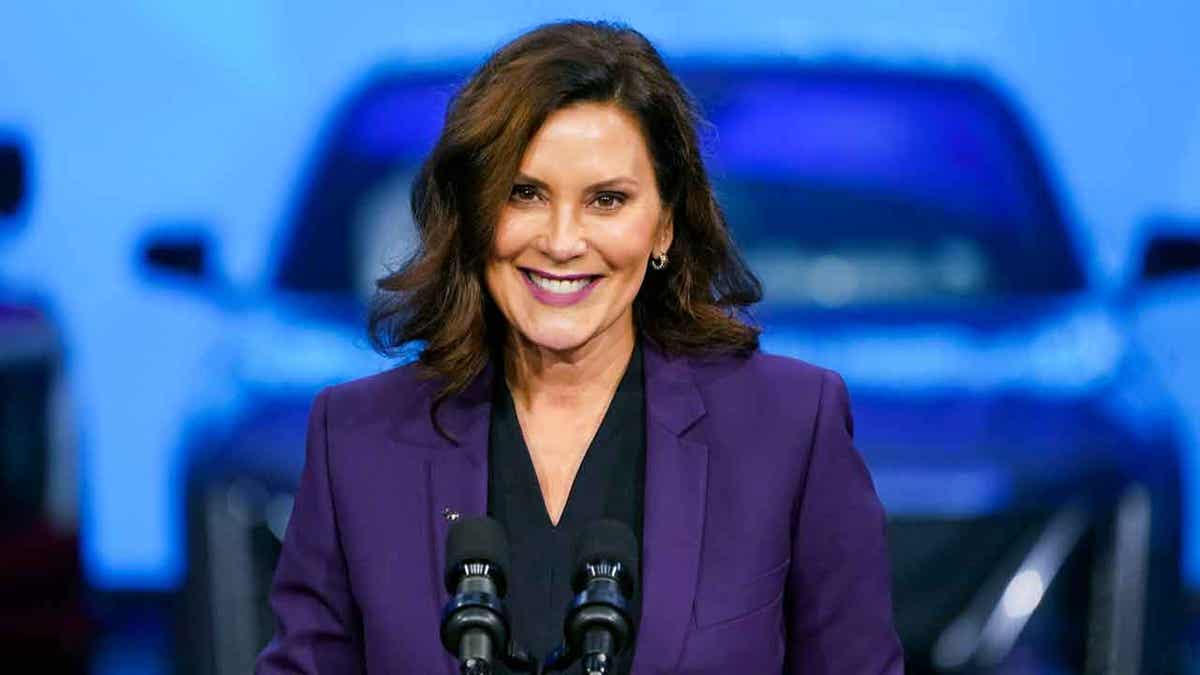 Individuals at a law firm registered as foreign agents to lobby on behalf of Gotion, a Chinese electric vehicle battery company developing a controversial project in Michigan, and wired campaign contributions to several top Democrats.
According to state and federal filings, Monique Field-Foster, an attorney at the Lansing office of the Warner Norcross + Judd law firm who is acting as a foreign agent on behalf of Gotion, donated to the campaigns of Democratic Gov. Gretchen Whitmer, Whitmer's sister Liz Gereghty and Michigan Democratic Senate hopeful Rep. Elissa Slotkin. 
A second attorney at the firm, Madelaine Lane, who works out of the firm's Grand Rapids office and prepared its foreign filings, also contributed to Gov. Whitmer's campaign.
An April Foreign Agents Registration Act (FARA) filing with the Department of Justice shows the firm was hired to represent Gotion, a California company whose parent is based in Hefei, China. The firm said it would perform real estate acquisitions, file applications for land rezoning and attend public rezoning hearings on behalf of Gotion.
MICHIGAN DEMOCRAT SIGNED NDA INVOLVING CCP-TIED COMPANY, DOCUMENTS SHOW, CONTRADICTING HER PAST CLAIMS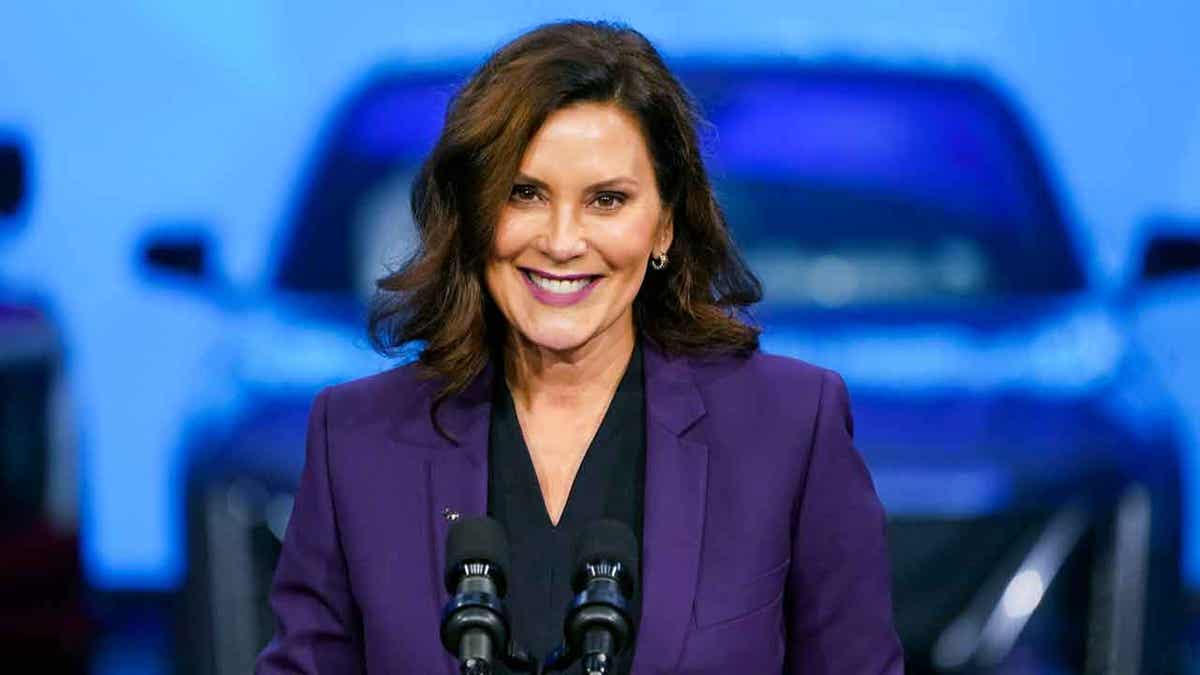 Whitmer announced in October 2022 that Gotion agreed to invest $2.4 billion in two 550,000-square-foot production plants and other supporting facilities spanning 260 acres in Mecosta County, Michigan. Months later, a top Michigan Senate panel controlled by Democrats voted 10-9 to award $175 million in taxpayer funding for the project.
"Gotion's $2.36 billion investment creating 2,350 good-paying jobs in Big Rapids is the biggest ever economic development project in Northern Michigan and will shore up our status as the global hub of mobility and electrification," Whitmer, who has been among the loudest proponents of the project, said Oct. 5.
However, the Mecosta County project has faced significant pushback from locals, former State Department officials and Republicans who say Gotion's parent company, Gotion High-Tech, poses a national security risk. 
CCP-BACKED TECH COMPANIES ARE POISED TO CASH IN ON BIDEN'S CLIMATE BILL, NATIONAL SECURITY EXPERTS WARN
Gotion High-Tech's corporate bylaws say the company is required to "carry out Party activities in accordance with the Constitution of the Communist Party of China." Further, the company's 2022 ESG report states Gotion High-Tech "carried out thematic education activities such as the study of the 20th National Congress of the Communist Party of China, red theme education, and love for students." 
Following Warner Norcross + Judd's FARA filing in April, Monique Field-Foster, who is listed as an executive partner at the firm, which describes her as an "experienced lobbyist," pushed contributions to Rep. Slotkin's campaign and the campaign for Liz Gereghty, Whitmer's sister running for a House seat in New York.
Field-Foster contributed $250 to Gereghty May 10 before sending another $250 to Slotkin June 29, Federal Election Commission filings show.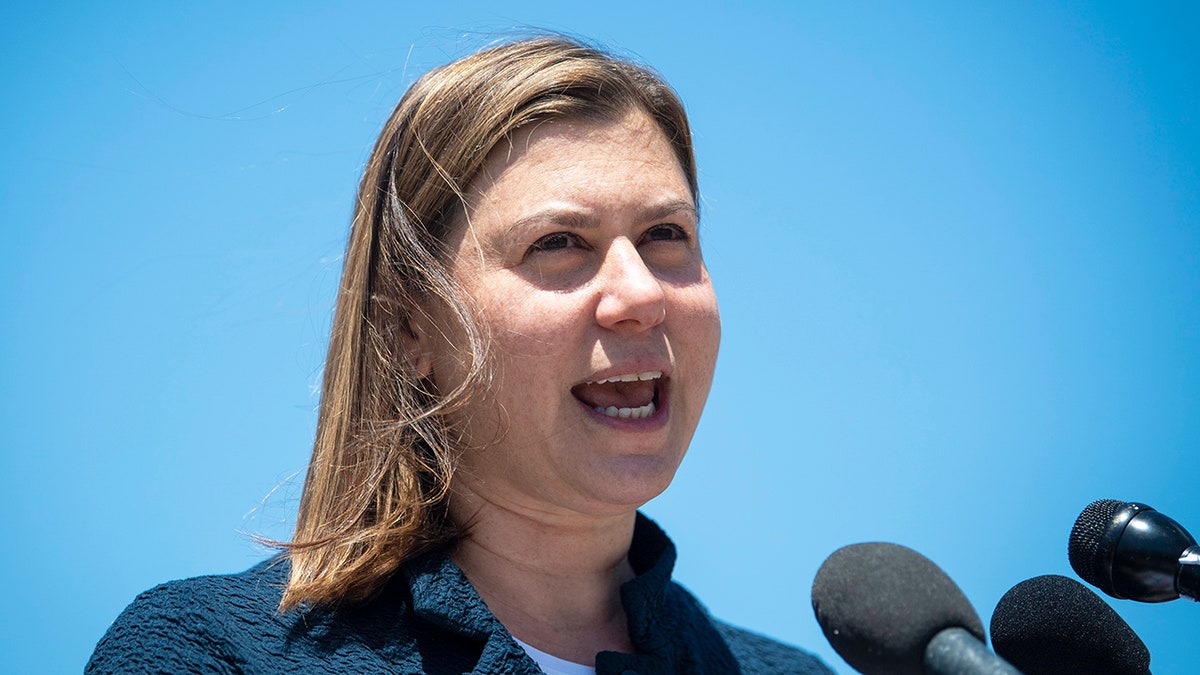 Field-Foster is one of five lawyers at Warner Norcross + Judd registered to represent Gotion, according to the firm's April FARA filing. Her services for Gotion were listed as "communications with Office of the Governor, State legislature and State departments to educate and advocate to state officials and decision makers on proposed battery project in Mecosta county."
Meanwhile, in January 2022, Slotkin, who is widely favored to win the Democratic nomination for the open Senate seat in Michigan next year, signed a five-year non-disclosure agreement with the state Michigan Economic Development Corporation (MEDC) barring her from sharing certain details about ongoing development projects in Michigan. 
BIDEN'S AMBITIOUS EV PLANS COULD MAKE US MORE DEPENDENT ON CHINESE SUPPLY CHAINS, EXPERTS WARN
Shortly after the Gotion project was announced in October 2022, Slotkin's hush agreement was updated to include "any potential Development Project identified as confidential." Gotion entered into a confidentiality agreement with the MEDC in December 2021.
"As we have told Fox News for months, Congresswoman Slotkin has never had any involvement with the Gotion project — period. She has never signed an NDA relating to any Gotion project," a spokesperson for Slotkin told Fox News Digital in a statement. "She learned of their pending project in Michigan when it appeared in the press.
"She doesn't take corporate PAC money, and therefore has never received a donation from Gotion. This continued story line is simply a dishonest political attack."
The spokesperson declined to comment on whether Slotkin would return the campaign contribution from Field-Foster. Slotkin has largely been silent on the Gotion project.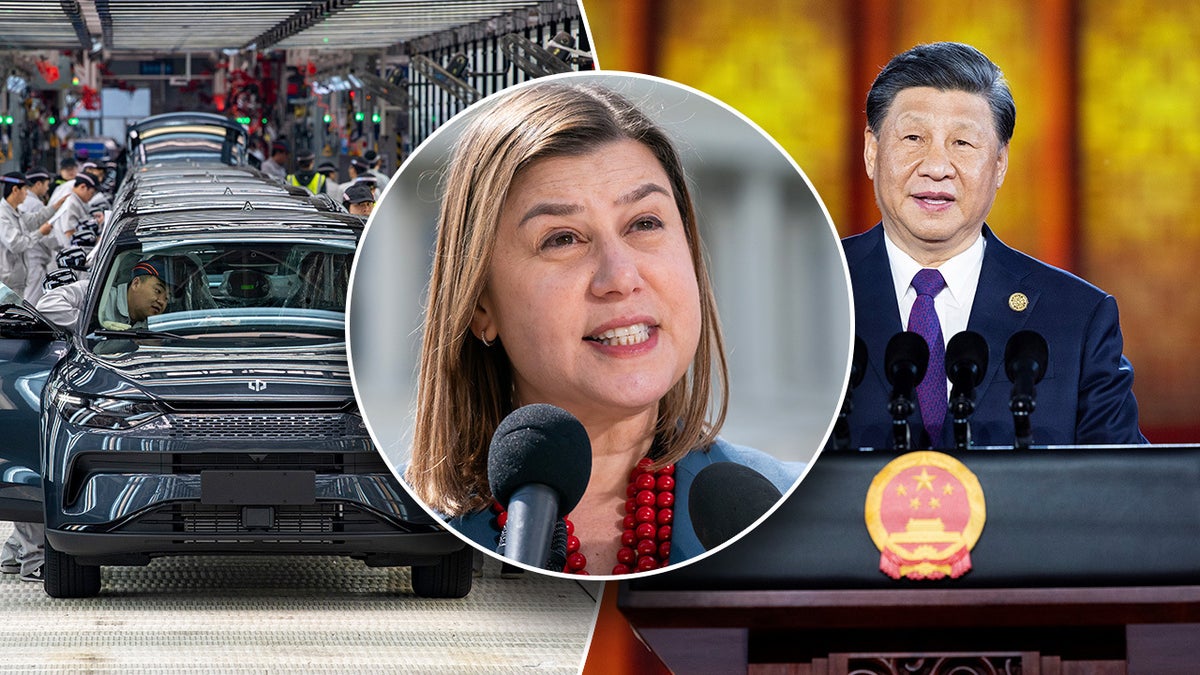 Additionally, in 2022, Field-Foster made three donations totaling $1,600 to Whitmer's gubernatorial campaign. Whitmer received another $1,100 in May 2022 from Lane, a senior attorney at Warner Norcross + Judd who executed the firm's FARA filing earlier this year.
"We have attorneys who support candidates and politicians on both sides of the aisle," a spokesperson for Warner Norcross + Judd told Fox News Digital. "That support has nothing to do with our representation of clients."
CHINESE TECH COMPANIES ARE EXPLOITING US GREEN ENERGY GOALS, FORMER STATE DEPARTMENT OFFICIALS WARN
Warner Norcross + Judd's PAC has also contributed to Gov. Whitmer's campaigns. The PAC sent at least $4,000 in donations during the most recent election cycle in 2022.
The firm's PAC contributed another $2,400 to state campaigns for Curtis Hertel, who served in the Michigan state Senate from 2015 until January and announced in July that he would run for the House seat left vacant by Slotkin. While a state senator, Hertel and a top staffer signed hush agreements with MEDC in 2021 to talk about the Gotion deal.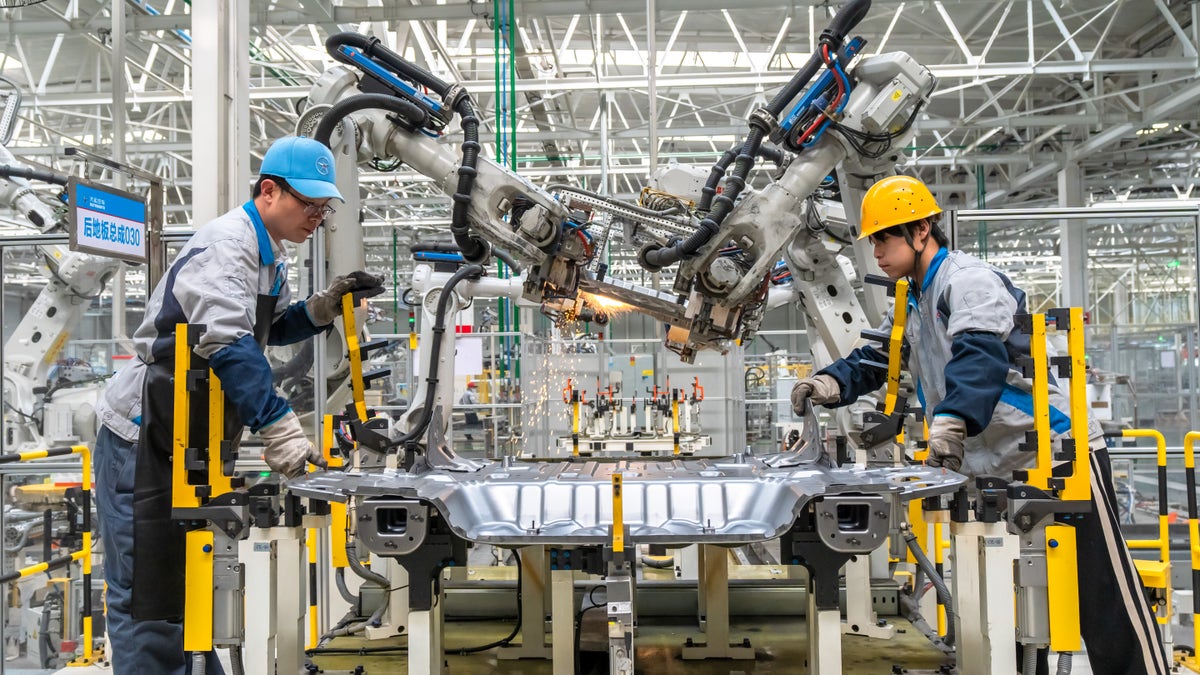 According to Warner Norcross + Judd's FARA filing, Hertel, who also served as Whitmer's director of legislative affairs before stepping down in late June, had multiple conversations with the firm about Gotion's proposed project to gather "background concerns raised during [a] Senate Appropriations hearing" in April.
Then, in June, before Hertel announced he would run for Congress, the firm's PAC donated $250 to his campaign committee.
SENATE GOP UNLEASHES CAMPAIGN BLASTING DEM CANDIDATE FOR HUSH AGREEMENT INVOLVING CCP-TIED COMPANY
"Michigan Republicans want to kill good-paying American jobs that Governor Whitmer has worked hard to bring to Michigan," Tommy Kubitschek, a spokesperson for the Michigan Democratic Party, told Fox News Digital. "The truth is Democrats are fighting to build industry in America with American workers while Republicans want to keep outsourcing jobs to China.
"Remember, this is the same Republican Party that wanted to let the auto industry go bankrupt during the recession," he added. "If Republicans want to keep jobs in China, they should get out of American policymaking."
Warner Norcross + Judd's PAC, however, has given thousands to committees on both sides of the political aisle. For example, the PAC cut a $5,000 check to the Michigan Senate Republican Campaign Committee in 2022 and has routinely given to that committee over the years. 
No Republican lawmakers have advocated for the Gotion project. 
CLICK HERE TO GET THE FOX NEWS APP
As of this month, Warner Norcross + Judd remains the sole law firm in Michigan hired to lobby on behalf of Gotion. Prior to the FARA registration in April, Gotion paid Warner Norcross + Judd nearly $52,000 for its services.
Whitmer's office, and the campaigns for Hertel and Gereghty did not respond to requests for comment from Fox News Digital.