World
Donald Trump tailgates before Iowa-Iowa State game, crowd goes crazy as he walks into stadium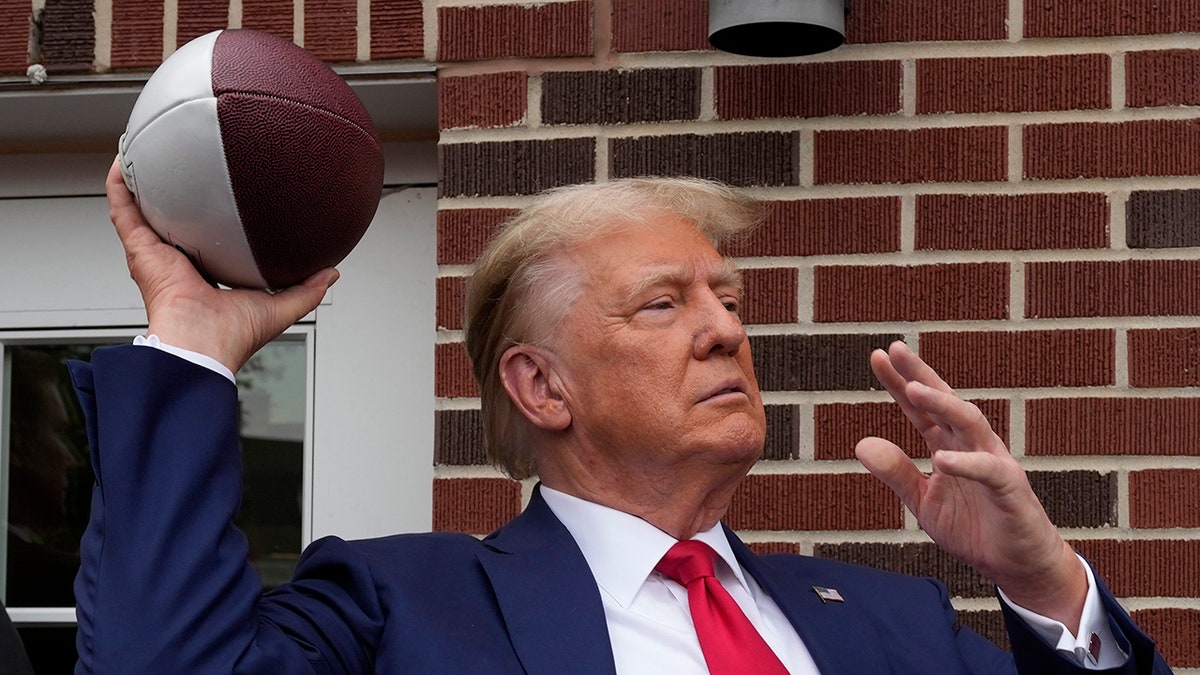 Donald Trump is the big man on campus.
The former President is attending Saturday's Iowa-Iowa State game, but he had to turn back the clock to the college days before the contest.
The game kicked off at 3:30 ET, so before the game, Trump had some time to pay a visit to the Iowa people.
CLICK HERE FOR MORE SPORTS COVERAGE ON FOXNEWS.COM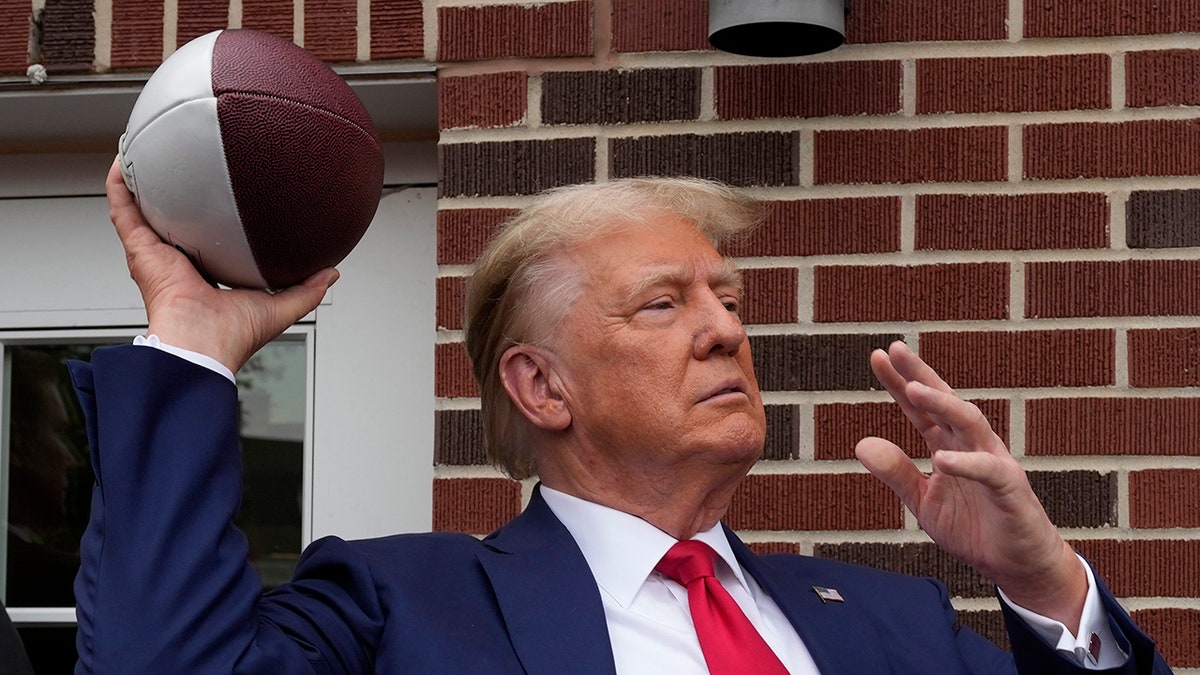 Trump, 77, was spotted flipping some burgers at a tailgate with some fans.
Upon entering the stadium, a humongous crowd gathered around him for some raucous "USA" chants.
Before entering the game, Trump was also hit with a "four more years" chant. He also visited the Alpha Gamma Rho agricultural fraternity.
"We're thrilled to invite Donald J. Trump to the Iowa vs. Iowa State football game this weekend," Trump's former acting attorney general, Matt Whitaker, said in a press release earlier this week, according to the Des Moines Register. "President Trump attended this game in 2015 and remembers the incredible passion and electricity of the fans."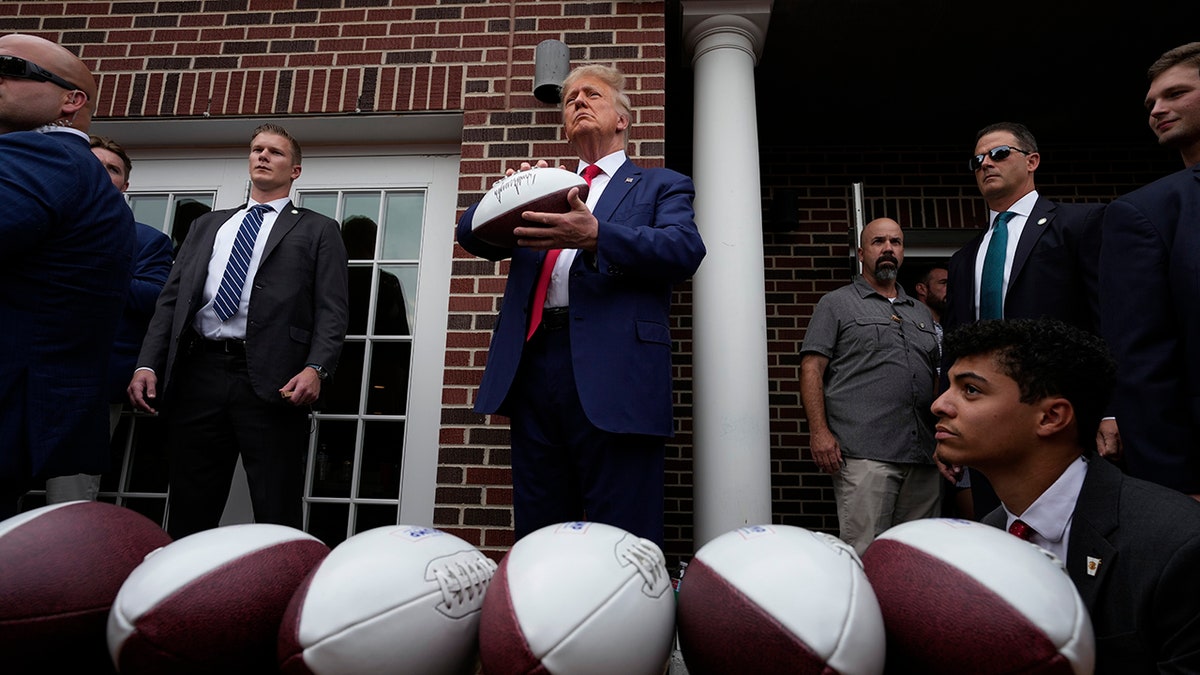 A former Cyclones wide receiver, Jack Whitver, the Iowa Senate majority leader, also commented on Trump heading to the Hawkeye State. 
"Tens of thousands of Iowans will gather to tailgate and cheer on their favorite team," Whitver said in a statement. "I'm proud to have President Trump witness the greatest rivalry in college sports."
Trump recently pleaded not guilty to charges in his election interference case in Georgia.
This is the first "Cy-Hawk" game since a gambling probe has ravaged the two schools. It has led to several current and former players charged, mostly with the Cyclones.
Saturday marks the 70th matchup between the Hawkeyes and Cyclones.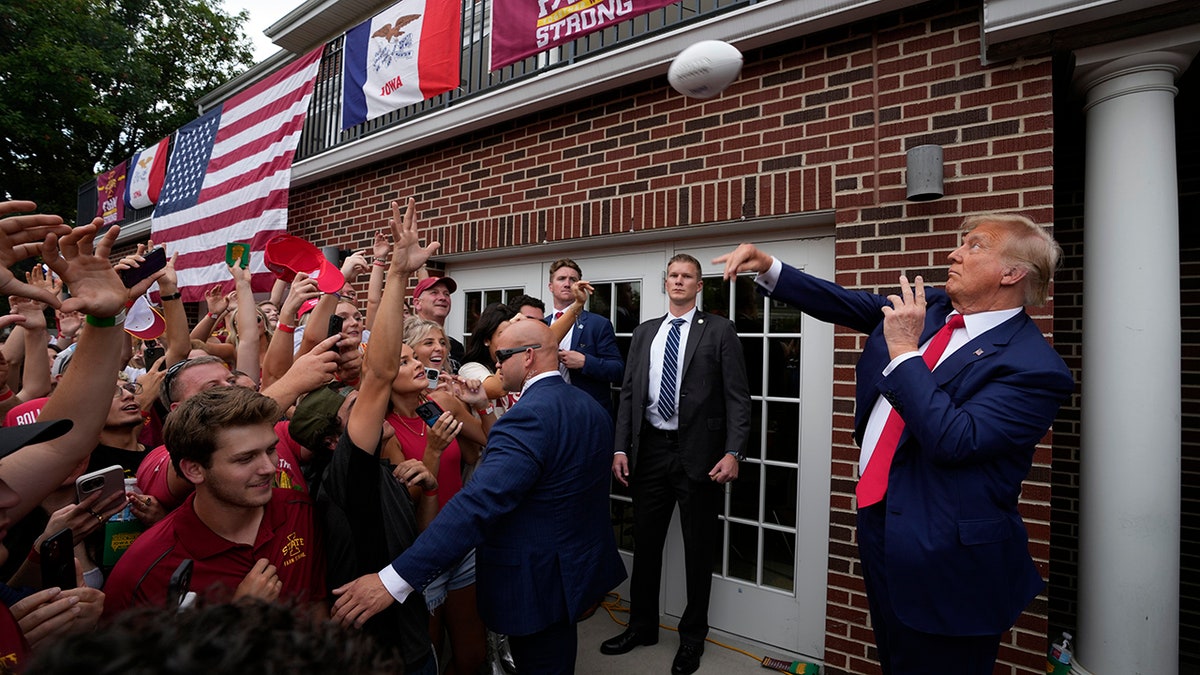 CLICK HERE TO GET THE FOX NEWS APP
Both Iowa and Iowa State won their opening games for the 2023 college football season, with the Hawkeyes beating Utah State and the Cyclones taking down Northern Iowa. 
The Cyclones beat Iowa in 2022 after losing six straight in the series and are hosting Saturday's contest.
Fox News' Scott Thompson and Joe Morgan contributed to this report.