Business
'Messed up': Venkatesh Prasad slams BCCI, ICC over World Cup fixtures, ticketing mismanagement – Times of India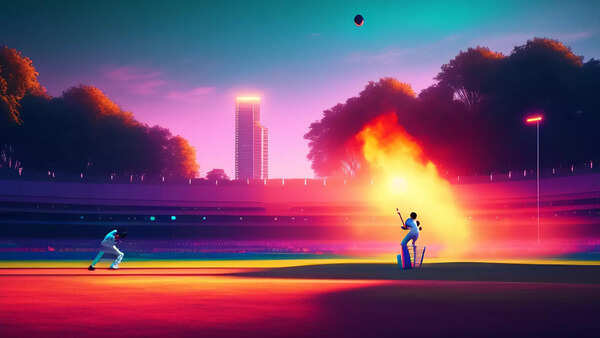 NEW DELHI: Former India pacer Venkatesh Prasad on Saturday slammed the Board of Control for Cricket in India and International Cricket Council for 'messing up' the fixtures and ticketing of the upcoming ODI World Cup in India.
Prasad hit out at the governing bodies for mishandling the event, pointing out that the tournament is a 'matter of national prestige'.
The World Cup is scheduled to kick-off on October 5 in Ahmedabad with last-time finalists England and New Zealand locking horns at the Narendra Modi Stadium.
Prasad took to X (formally Twitter) raising concerns on the way BCCI is handling things in the run-up to the mega event.
Around 100 days before before the start of the tournament, the schedule was first made public. As compared to the 2018 World Cup, the fixtures were made public more than a year in advance.
The 2023 World Cup schedule then went through additional adjustments, as many hosting associations expressed reservations over a clash of the matches with other important events in the city.
The fixture list was finally amended on August 9, about a month and a half after the first announcement, and with less than two months until the first game of the tournament, scheduled for October 5.
A total of nine games were rescheduled, amounting to one in every six group-stage matches. These included India's game against archrival Pakistan, the most anticipated first-round clash. England, the World Cup holders, are the most affected team, with three of their nine games rearranged.
Indore, Mohali, Rajkot, and Nagpur are among the venues that have been somewhat surprisingly left out. Notably, Mohali hosted the 2011 ODI World Cup semifinal between India and Pakistan. Sports Ministers of Several states showed their displease with the BCCI decision and alleged discrimination and politics over sports.
However, BCCI vice-president Rajeev Shukla came up with a clarification and called all allegations "baseless".
The sudden change in the schedule saw cricket fans struggling to get tickets in India and across the world. BCCI released 400,000 tickets on Friday (September 8) after the initial sale of tickets that ended on September 3.
After the sudden change in the schedule, BCCI faced criticism from fans for releasing the tickets late. The International Cricket Council made changes to the schedule to sort out logistical issues last month.
The delay in the announcement of ticket sales has led to confusion and travelling fans are fretting about the logistical issues that they might face during the World Cup.
Earlier, Prasad also slammed the Asian Cricket Council (ACC) after it decided to have a reserve day for India vs. Pakistan Super 4s clash on Sunday.
The former pacer said it would be unethical if the rules were different for just two teams.
(With inputs from IANS)